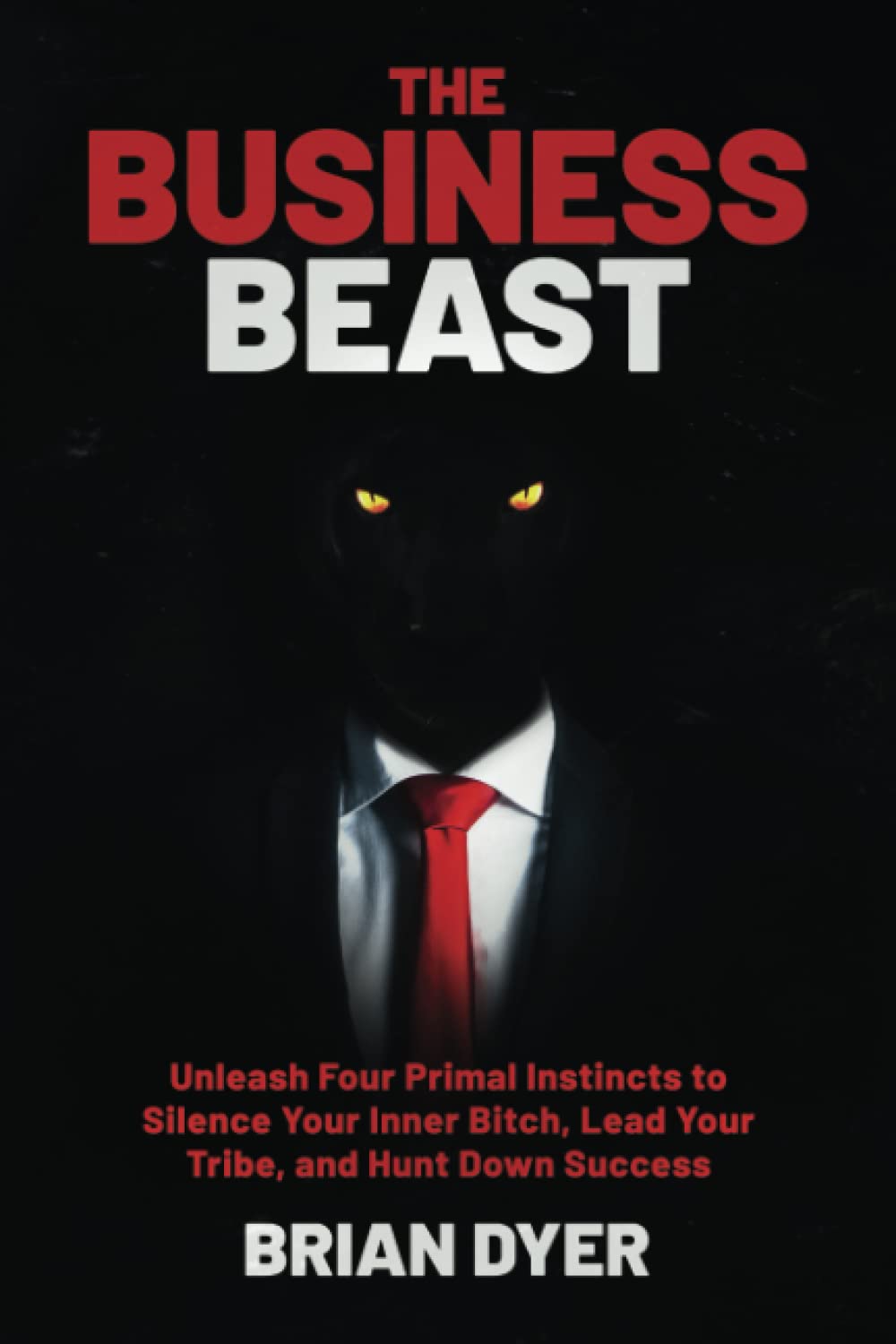 Unleash Four Primal Instincts to Silence Your Inner Bitch, Lead Your Tribe, and Hunt Down Success
Nonfiction / Self-Help
Date Published: March 26, 2022
Silence Your Inner Bitch and Let the Reign of the Beast Begin!
Does the voice in your head fill you with doubt? Are you working harder but accomplishing less? Is your team a rusty wreck instead of a well-oiled machine? Are your goals receding instead of getting closer? Are you haunted by past failures? Does the life you've always hoped to live still elude you?
If you answered YES to any of these questions, it's time to unleash the Beast. In The Business Beast, Brian Dyer leads you down a fulfilling—but sometimes dark and lonely—path. Entering the wild is dangerous, but it offers rewards you can only begin to imagine, and you'll be in good hands as Brian guides you through the four primal instincts of the Business Beast:
1. Dilate your eyes like the great horned owl: See what others do not and prioritize what truly matters.

2. Rule your kingdom like the lion: Own and lead your tribe.

3. Enter attack mode like the cheetah: Strike quickly, effortlessly, and efficiently at the right moment.

4. Hunt undaunted like the honey badger: Develop a callused mind, dismiss failure, push past pain, and relentlessly pursue success.
Merge these four instincts, and nothing will stop you.
WARNING: This book is not for everyone. If you don't want to do the work, if you're happily winding down your career, or if you're easily satisfied by mediocrity, stop reading now. If you value self-esteem more than self-awareness or self-respect, or if you value the amount of paid time off you receive from your employer, this book is not for you.
If you're working hard to live a life of success and fulfillment but find yourself falling short of your goals, The Business Beast is the answer. Brian Dyer is in the trenches, viewing, leading, calculating, attacking, and building some of America's most successful companies. He knows exactly what it takes to become a Beast because he's done it, he's doing it now, and if you follow his advice and put it to work, you can be a Business Beast too. And once you've lived the life of a Beast you will never go back.
If you're ready to do what real beasts do, let's go to work!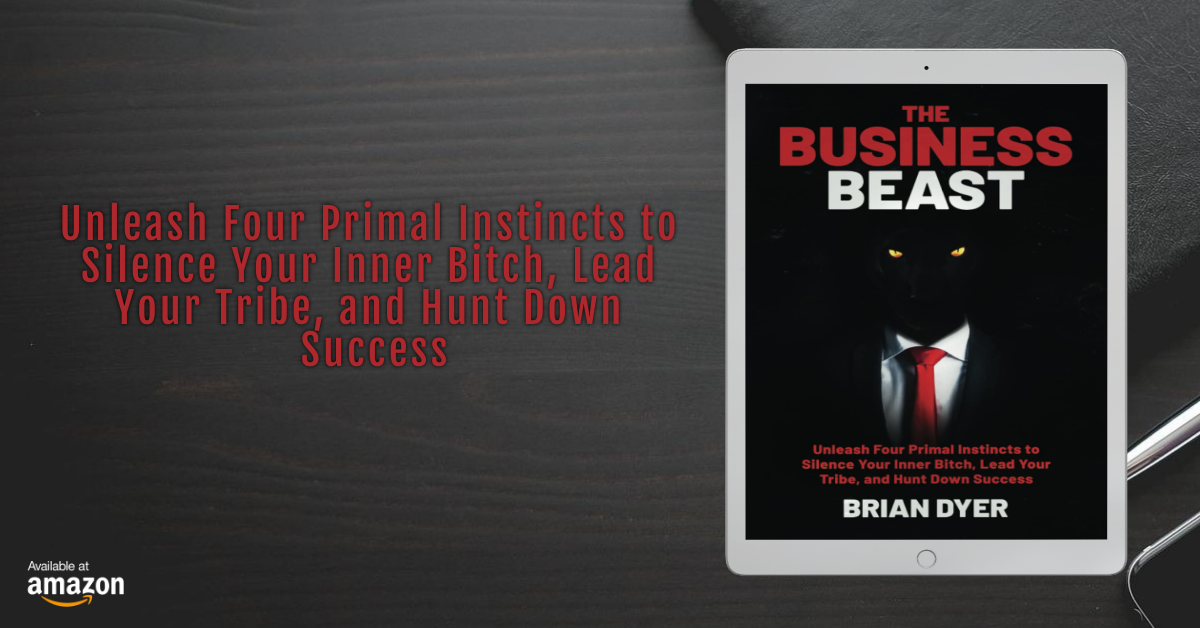 Interview with Brian Dyer
Introduce yourself and tell me about what it is that you do.
My name is Brian Dyer. I'm an owner and operator of three multi-million dollar businesses, two that I've started in the last five years. These design, manufacturing, and sales companies employ over 150 people and have been recognized for being the best in the state and the industries they are in. I am currently managing and running these companies.
Tell me more about your journey as an author, including the writing processes?
About five years ago, as I was starting a new company, a simultaneous life changing surprise occurred where I became the full-time parent to my three children who were ten years old and younger. This was the most challenging period in my life as my life from before 4am until the wee hours of the night was consumed by parenting, running an 8-figure company, and starting another business. I would literally fall asleep in my work clothes next to my computer after putting my kids to bed. My responsibilities became my life and I was struggling to spend any of my time on anything outside of those responsibilities.
I started sitting in silence with myself at 4am in the morning in appreciation of the stillness, the quiet, and the ability to think and analyze my thoughts undistracted. I signed up for the heavy weight of the responsibilities I had, and as a part of tackling those challenges, I was finding success and learning lessons. I started writing down the lessons I was learning on a daily basis as some sort of a reference journal. Since I was writing down these succinct lessons on a daily basis, it didn't take long to build up quite the list of lessons I had learned in the trenches of the challenges, the failures, and the successes I was having.
As I was listening to some random podcast that showed up in my YouTube thread, I heard a young man, who was going to college and who had not yet entered the workforce, talk about the second book that he had finished writing about finding success in life. I was baffled, but also not for the first time. It was a more extreme example of something that I've sensed many times before…that a lot, if not most, of the advice that is being written and spoken is coming from people who are more talented at writing and speaking than they are actively learning and applying lessons in the trenches of the world of business. I saw the list of lessons that I had written out differently that day. I felt like the active and raw lessons that I was living could help people like me who were on their own journey to realize their potential in business or in the worlds they were trying to conquer.
I was able to organize my lessons into a format that has a lot of meaning to me. As a visual person, I utilize vision boards and totems to tap into certain mindsets required for success and specific modes of operating. This book has even further been influential in putting the lessons I've learned into the visual totems I describe in triggering the actions I need in the moments I need them.
Tell me about your Book (that you want to talk about)
I wrote this book to communicate raw lessons that I learned in the trenches of building successful businesses and which lessons have been silently applied in my evolution in becoming a better leader and person. Because when everything is said and done, more is said than actually done, those who are engaged in the doing don't speak up as much as those who are engaged in talking. I felt like speaking up through this book. Self-help is a word that gets used more than it is analyzed, but this book will help the brave readers, who are up for the introspective challenge, discover the potential and instincts that exist inside themselves,
Book Genre
Production & Operations
Decision Making & Problem Solving
Business Development & Small Business
Business Development & Entrepreneurship
Business Management & Leadership
Self-Help Motivational
Self-Help Personal Transformation
Self-Help Time Management
Self-Help Success
Management Science
Management
Motivation
Productivity
Appropriate age for readers
18+ ?
Any message for our readers
The preface of the book came to mind. Reposted here:
The instincts laid out in the following pages were forged by fire, but the coals are still hot. I know the strategies work because they are working right now. Each day is another step on my journey to mastering the instincts of the Business Beast. I am constantly learning new lessons, and I want to share them now, not later. You're likely reading this book as a business leader or hands-on owner who is fighting hard to get out of the trenches to achieve greater levels of success. But you don't want to get out of the trenches, not really. You're exactly where you need to be. The trenches are where I learned these lessons and developed these instincts, and they're where I live today.
I started writing this book to capture important lessons learned in the moment. The authentic stories contained within these pages are raw depictions of daily life on the quest to become a Business Beast. The analogies with beasts in the animal kingdom serve as anchors to internalize the strategies, so you actually use them as you go about your day-to-day operations. This book exists as a live feed into proven methods for success, and as a commentary on common mistakes to avoid. Its primary goal is to incite direct and calculated action.
Practicing the four instincts of the Business Beast will cost you, and the price is blood, sweat, and tears. Pay the price, and unlock a deeper realm of possibility for the growth and success of your business. Life as a beast is painful, challenging, and exhausting. But it's also exhilarating, rewarding, and fulfilling. As you practice the four instincts during your journey, you will get wounded and scarred along the way, as beasts often do. However, the reward is worth the cost. Once you tap into this way of being, there is no going back. You can never unsee your potential to be a beast.
While writing this book, I visualized the instincts of the Business Beast. As I walked into work, my eyes dilated and I was able to hunt for and focus on our bottleneck (the constraint of our business and my prey) while undistracting myself from the noise of everyday work. I felt an increased responsibility to be a strong leader for my team. Each time I entered attack mode and took action, I knew I was making us better and bringing us one step closer to our potential as a company. As I continued to wake up early to do whatever needed to be done, I felt progressively undaunted by any challenge that dared obstruct the path to our growth and success. Watching the four instincts play out in the real world proved the viability of internalizing and practicing these concepts. As a result, I'm confident they will be useful to others who are ready and willing to practice them.
It's up to you how you capitalize on the four instincts in this book, but my hope is they trigger you into rapid action at the very moment you need it. I don't share these instincts as a guaranteed recipe for success because A) you might not want to experience the dark side of success, and B) there is no such thing as a one-size-fits-all solution. The fire is yours to forge. But I daresay that igniting these four instincts will launch you forward faster than you ever expected. Hold on, it's a wild ride.
Any hashtags you would want me to use while promoting your book and Interview
Open to ideas here
#businessbeast #thebusinessbeast #businessbeasts
5 or more quotes/oneliners from your book
"Everyone wants to be a beast until it's time to do what real beasts do."
"When everything is said and done, more is said than actually done."
"Many self-proclaimed business experts are out there giving business advice while simultaneously having accomplished nothing in business."
"Every beast must first conquer something deep within. This powerful force is the inner bitch, and it must be silenced."
"Stop being offended and tune your personal filter to what you NEED to hear, not just what you WANT to hear."
"Awakening the beast is good news for the hungry and dreadful for the weak who want an easy victory."
"The inner bitch loves meetings. To kill the inner bitch, kill meetings."
"You have a phone. You have legs. Quickly resolve the problem and move on to the next issue."
"Sitting by yourself with only silence to keep you company is a brutal process for your ego, especially in the aftermath of a failure. Sometimes silence is violent—not the violence that you deserve, but the violence you need because it's the impetus that propels you forward."
"The space between the problem and solution is what sets the beast apart from other business professionals and leaders. We never put off until Thursday after lunch what needs to be dealt with right now."
"The enemy of failure is action. The inner bitch wants you to think about, strategize, plan, second-guess, and avoid taking action at all costs. The beast licks their bloody lip and smartly attacks. Failure will always die a quick death if you take direct action to move forward."
"Success or failure in business doesn't literally mean life or death, but it follows one key law of nature: The relentless will always win, and the complacent will always lose."
Story (that you want to highlight)
I tried to expound on the questions above related to my process. Is there a certain type of story you are referring to?
About the Author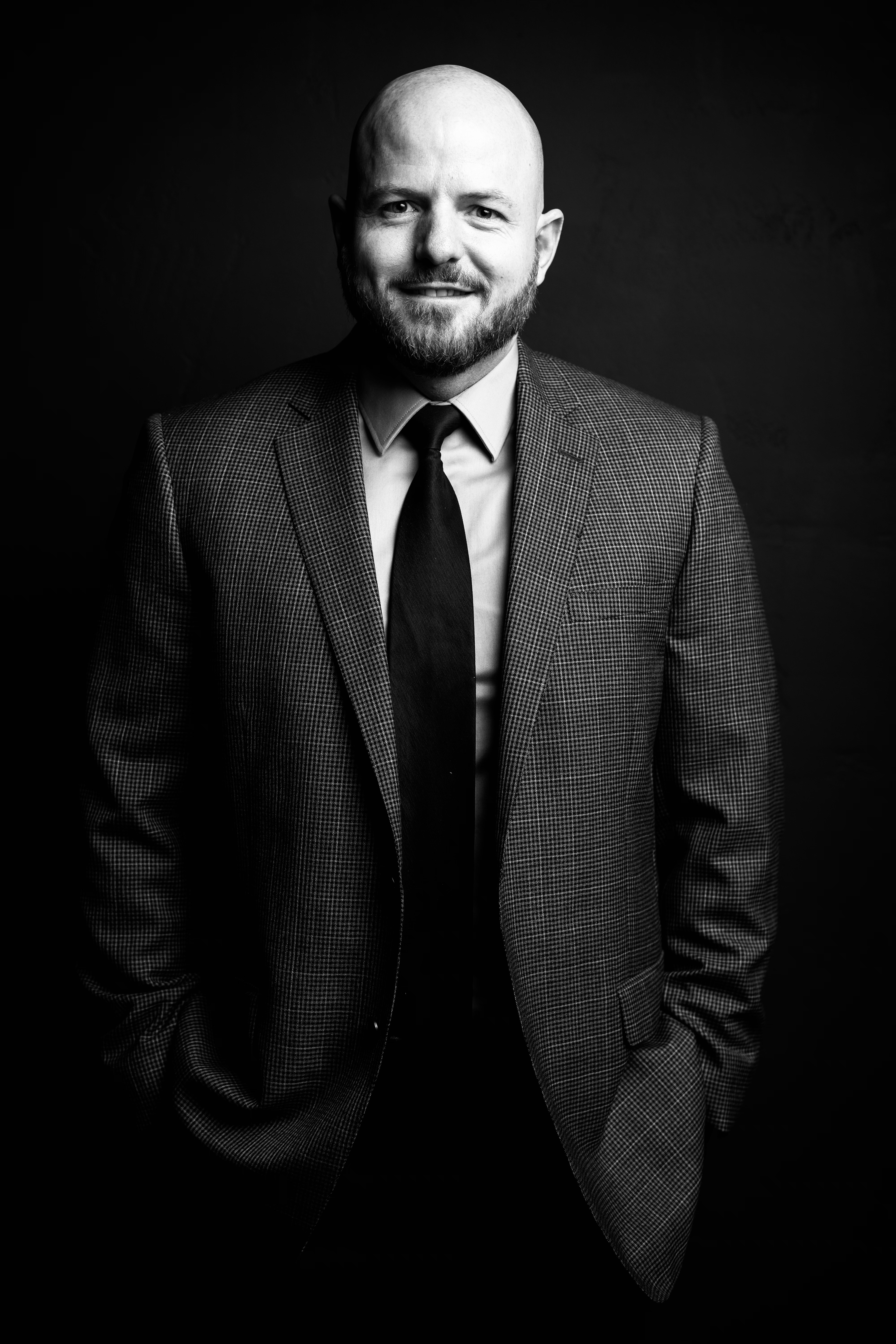 Brian Dyer is an owner and operator of multiple multi-million-dollar award-winning businesses, and a full-time dad to three wild and beautiful children. He strives to help people bring out the absolute best in themselves while silencing their too-loud inner voices that squander their potential. He believes every person can devour dissatisfaction and exceed the limits of their current capacity. When not leading his tribe, optimizing bottlenecks, and taking relentless action to grow his various companies, Brian can be found making eggs and oatmeal for his kids in his Utah home.
Contact Link
Purchase Link