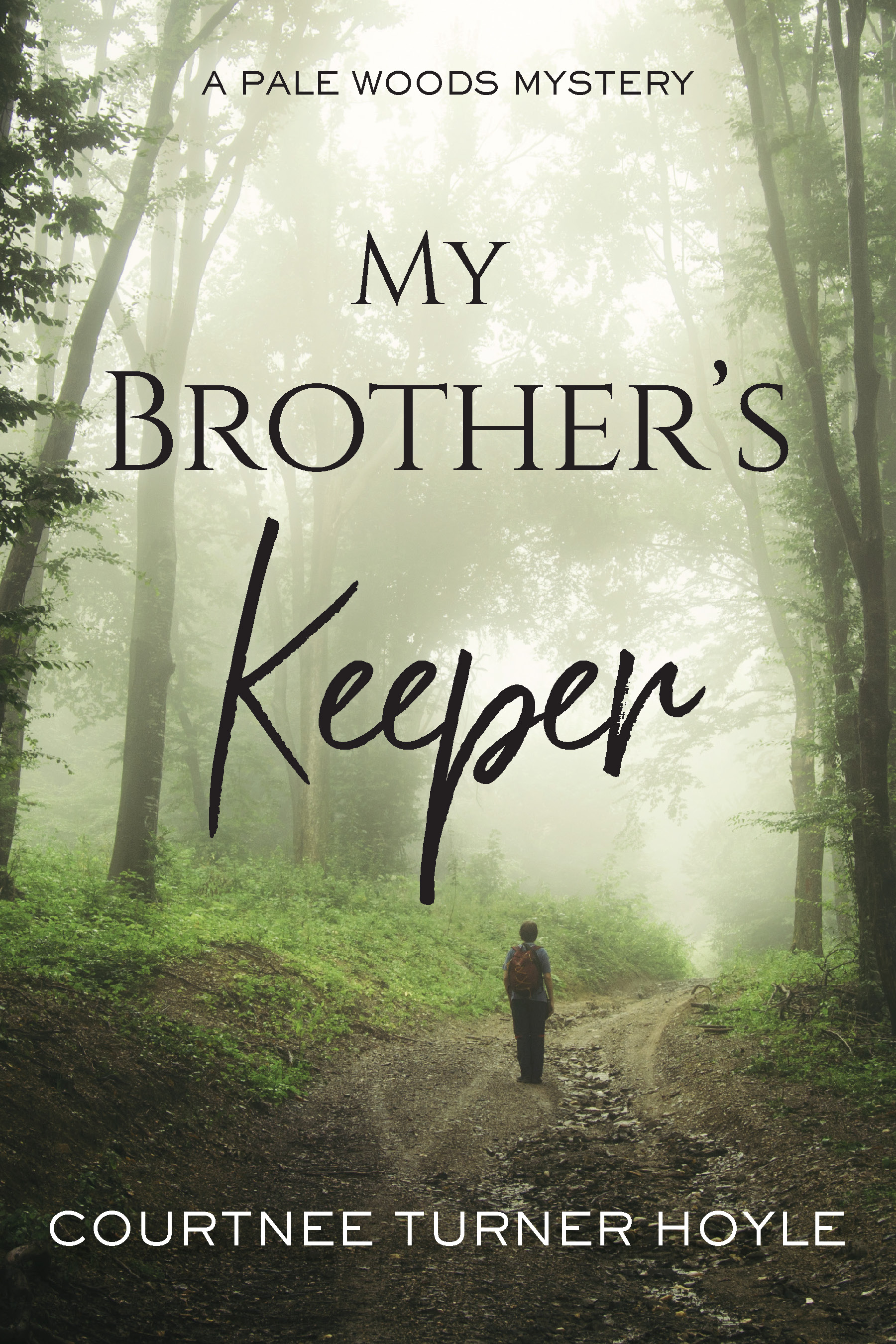 A Pale Woods Mystery: Book One
Mystery
Date Published: June 26, 2020
Publisher: Jan-Carol Publishing, Inc.
Seventeen-year-old Jerrod has struggled with the guilt of his actions for an event that took place almost a year ago. His friends have abandoned him, his family ignores him, and he lost his best friend. To make matters worse, he was unable to access records that may have revealed his father's whereabouts. His sister, Ella, guides Jerrod as he tries to learn and accept secrets his family has tried to hide. However, a sinister spirit may be influencing Ella's actions, and it has an agenda of its own.

Interview with Courtnee Turner Hoyle
For those interested in exploring the subject or theme of your
book, where should they start?
The theme of the book is forgiveness. A reader could explore the theme in each of the characters.
Some of the characters are more willing to forgive, and others do not know that they need to allow
themselves to be forgiven.
How did you become involved with the subject or theme of your
book?
I wrote the book without a theme in mind. I allowed the characters to make decisions through my
fingers as I typed their stories.
I discovered the theme for my book while I was speaking with my son. I joked that I needed to uncover
the theme for my book, and then I realized that the theme was forgiveness. Every character in my book
was searching for forgiveness.
What were your goals and intentions in this book, and how well
do you feel you achieved them?
My goal was to write a book for my children. My older daughter and son had enjoyed my stories and
reimaginations of fairy tales, so I began writing to leave something for them to remember me.
Anything you would like to say to your readers and fans?
I hope that I delivered a story that will encourage my readers to look more deeply into the book. For
example, Lyle Shelton was not diagnosed with a mental disorder, but some of his actions mimic
schizophrenia. Did he have the disorder?
Also, there are gifts in the Miller family that suggest that they are commonplace. Who carried the gene
for their extra abilities? Did Johnny Miller pass an unknown capability from his father to his children?
Could he see things too, or was he just suffering from a slow emotional decline? Miranda's father is a
police chief, and a lot of intuition goes into that line of work. Did she pass extrasensory abilities to her
children?
Finally, who is Miles? What is his lineage, and why do he and Ella seem to share a similar ability?
What did you enjoy most about writing this book?
I enjoyed writing this book because I love to tell stories and this one flowed from my fingers. Each scene
opened into a new chapter that revealed tiny pieces of the Miller family. I learned about my characters
in the same way that a reader uncovers new information with every turn of the page. Each keystroke
brought me closer to the final chapter when the characters would bid me farewell for a few moments
until the next book, when it was time to continue their uncanny tale.
Can you tell us a little bit about your next books or what you have planned for the future?
The next book in the Pale Woods Mystery Series is Pinky Swear. Readers have the opportunity to dig a
little more deeply into the Miller family and uncover a secret about a prestigious family in their town.
I have written three and a half books in the Pale Woods Series. Each book explores the mysteries in the
Miller family and the secret that haunts them. I hope to see Pinky Swear on bookshelves by the middle
or end of 2021.
I have completed another novel in a new series, but I may not seek publication for it until the end of
2021. Finding Emma winds mystery, romance, and a touch of science fiction. In the book, a woman
appears to have amnesia, but the circumstances around her lost memories may have been caused by
someone close to her. She develops a connection with a kind nurse who invites her into his home, but
he hesitates to enter into a relationship with her until she finds out if she is attached to another person
from her previous life.
The questions about her past finally reveal her identity, but something still doesn't feel right. Is there a
reason her life feels so foreign to her?
I have also written several chapters in a story about twin siblings who develop special abilities and a
mystery centered in a world where the transfer of time between the living and the dying is possible.
How long have you been writing?
I have been writing all my life, but I saw myself as a reader and bedtime raconteur until I started typing
my first book. I wrote poems, short stories, and nonfiction pieces for school or for fun, but my older
children wanted me to pen the stories I told them. They recognized my abilities before writing took a
permanent place in my life.
Can you tell us a little bit about the characters in My Brother's Keeper?
The characters in My Brother's Keeper live in Erwin, Tennessee, a town that has more mysteries than
you would expect from a sleepy railroad town. The Pale Woods Series focuses on the Miller family.
Jerrod Miller narrates his attempts to resolve his guilt over an event from the previous year, but his
communications are often ignored. He chronicles the flashbacks that stir up more family secrets.
Miranda, his mother, has been distant and temperamental since her husband left. Her secrets seem to
guard themselves. Sydney, Jerrod's sister, seems outgoing and superficial, but her uncanny intuition
makes it hard to believe that she is ordinary. Jerrod's youngest sister, Ella, is surrounded by people, but
she has felt alone for most of her life. Her sister and mother do not understand her ability, and she is
alienated at school. Ella and Jerrod share a special connection, since he has been her primary male role
model. She embraces her ability, and she fires back at the classmates who ridicule her in peculiar ways.
Johnny Miller, the patriarch of the family, has been missing since his wife was pregnant with their
youngest child. Jerrod is absorbed with his disappearance, and Jerrod's attempts to locate his father
resulted in the horrific tragedy from the previous year.
If you could spend the day with one of the characters from My Brother's Keeper who would it be? Please tell us why you chose this particular character, where you would go and what you would do.
Most authors would choose to spend time with their main character or the character with a
supernatural ability. I'll admit that Ella has a certain enigmatic appeal, but it would be nearly impossible
to engage her in an authentic, free-flowing conversation because of all the scorn she has received due to
her extra ability.
I would enjoy spending the day with Chief Connor Murphy. I hung out with Jerrod a lot as I wrote about
his experiences, so I learned a lot about him and the people in his household. After all, one of the lesser-
known characters may be more important than it seems.
Chief Murphy could take me on a ride along through Erwin, Tennessee. I live there, but I may be
unaware of many strange occurrences that have happened in the region, and deeper spirits that walk
the land. Police officers see and hear thrilling, strange tales, and I am interested in learning about the
bizarre incidences he has witnessed. His stories about the community and his life as a police officer
would highlight the ride as we passed area landmarks. If I could crack his tough exterior, perhaps I could
ask if he knows the reason for Ella's strange ability, and the story behind his son-in-law's mysterious
disappearance, but he may not be forthcoming with the information.
About the Author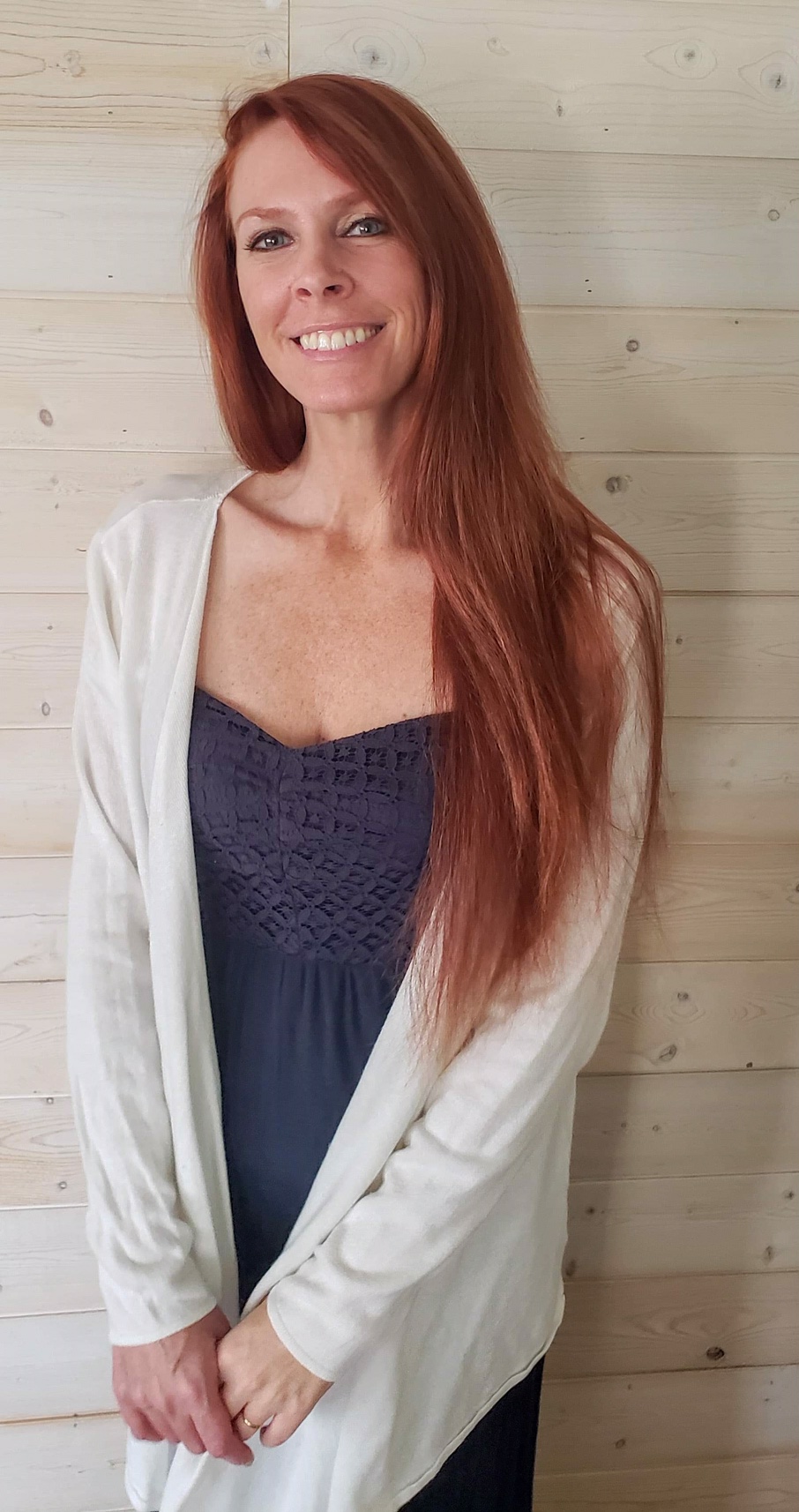 Courtnee Turner Hoyle was raised in Unicoi County, surrounded by the traditions and dialect of the area. She embraced the regional stories, mountain views, and culture -except sweet tea and unannounced visits - and sought to correct the misconceptions about the local people and the town stories that turned into rumors. Despite the challenges that face a young mother, she graduated East Tennessee State University with a Bachelor of Arts in English, with an emphasis in technical writing, and a Bachelor of Business. She received a Master of Arts in Teaching from the same university, and began writing novels. She volunteers with community organizations, and she has been involved with Girl Scouts of the Southern Appalachians for several years as a Troop Administrator. She also volunteers with the Girl Scout Service Unit in her area. Her responsibilities include planning events, organizing social media releases for the service unit, and writing articles about the activities and accomplishments of all the troops in her county. She resides in Erwin, Tennessee, with her children and husband. She has hiked the section of the Appalachian Trail near her home, has visited many of the caves and other mountain trails in the area, and is fascinated by their enigmatic appeal. She likes reading, writing, and any reasonable music. Most of all, she enjoys sharing adventures with her children and making memories through their experiences.
Contact Links
Purchase Links