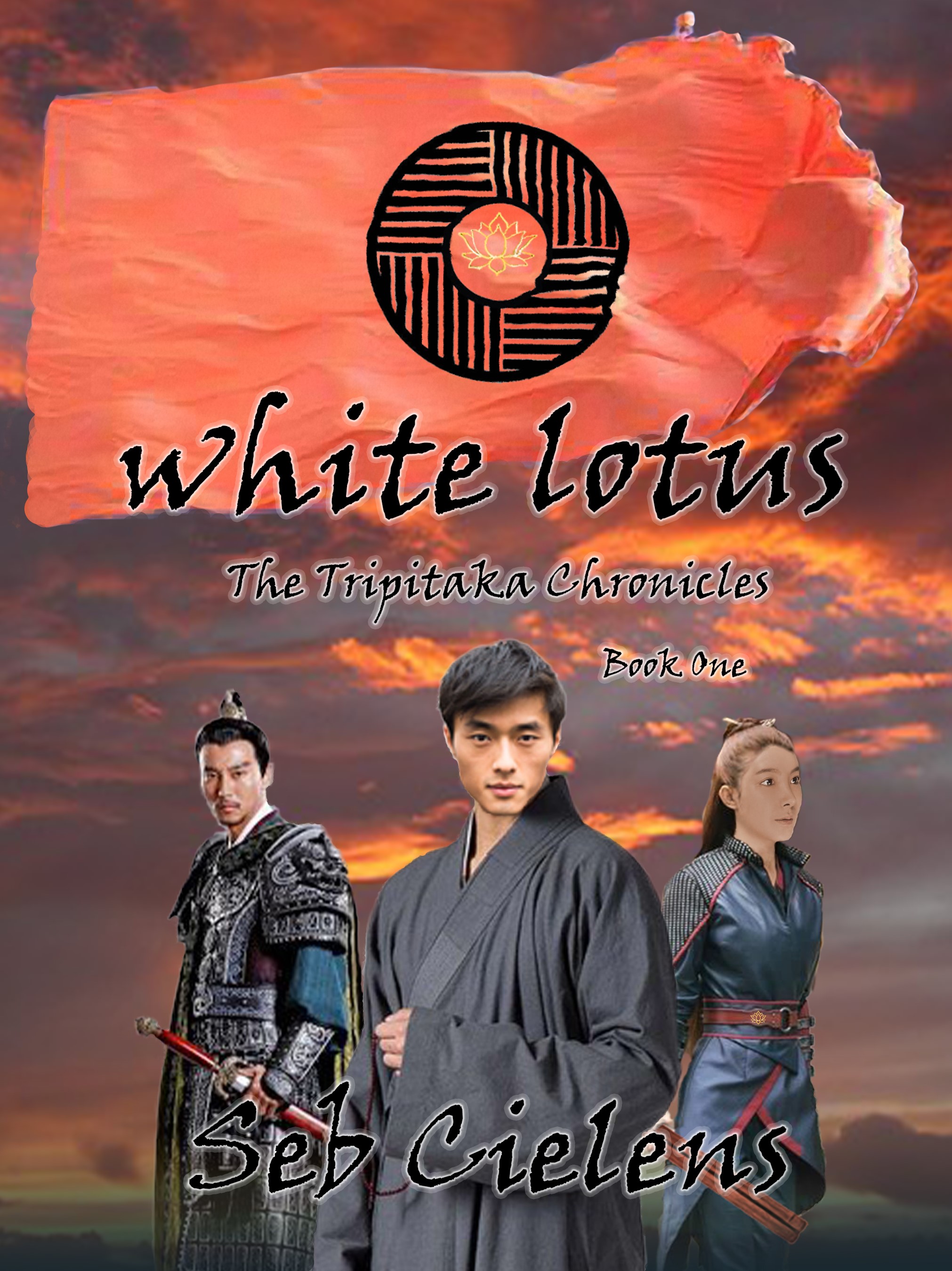 Book 1 of The Tripitaka Chronicles
Fantasy, YA, Historical
Date Published: August 15, 2021
Publisher: NewLink Publishing (an imprint of Mystic Publishers)
The year is 1799, and a woodblock engraved with a mysterious message is unearthed near a Korean temple. A novice monk, Kyetsu, is sent north by the abbot on a mission to deliver it to the king. On the journey he meets a great warrior, the leader of a secret society called White Lotus. Kyetsu will need all the help he can get, as there are powerful forces working against him. He must learn the deadly martial arts style practiced by the White Lotus and must look for help in unlikely places. The fate of the kingdom is at stake.
Interview with Seb Cielens
For those interested in exploring the subject or theme of your book, where should they start?
Check out the film: The Throne (2015). It is set a couple of decades before White Lotus, and some of the characters – actual historical figures - are the same. In that sense, The Throne is in a way part of the backstory to White Lotus. The film is about execution of Crown Prince Sado by his father. In White Lotus, Sado's widow, Lady Hong, and his grandson, Crown Prince Sunjo, are important characters.
How did you become involved with the subject or theme of your book?
Two reasons. The first was a study tour of South Korea I had the amazing opportunity to be involved in. This included travelling throughout the country and experiencing many of the locations in the novel. One place that inspired me was the Haeinsa Temple, a truly breathtaking place high in the mountains, where Kyetsu's journey begins. The other inspiration is my lifelong passion for martial arts, a key element of the trilogy.
What were your goals and intentions in this book, and how well do you feel you achieved them?
To tell a great tale – one that is moving, funny and spine chilling all at once. I think I have been successful with this, but it is a trilogy, so there are some things I needed to keep up my sleeve for books 2 and 3. I also wanted it to be a positive experience, especially for young readers. I hope they pick up on the theme of compassion that is at its core.
Anything you would like to say to your readers and fans?
Apart from 'I hope you enjoy it' I would love to hear from many of you after you have finished reading. I want to grow as a writer and feedback is one of the ways of doing this. I would especially love to hear if anyone was moved by the book in some way. I have an author website and am on social media so please reach out.
What did you enjoy most about writing this book?
Finding out just how connected my own fictional story was to actual events from the time as I was writing it. For example, I had very early on decided to write about the White Lotus Society. I knew it had been a real society, but I did not realize that at the time I had chosen for the novel (1799), the actual White Lotus Rebellion was taking place – it still stuns me to think how fortuitous this was. This sort of thing happened time and again and I kept having the feeling that this tale was simply meant to be written.
Can you tell us a little bit about your next books or what you have planned for the future?
Book 2 of the Tripitaka Chronicles (The Golden Drum) is set for release in May 2022 from NewLink Publishing. I am currently working on the final installment (Three Thousand Realms) to be released in 2023. It has been a long road writing this trilogy. I see a little break after that then a good long think about 'where to' from there.
How long have you been writing?
Further back than I probably remember. I used to love writing silly stories involving my friends in primary school. My first true short story was called 'Planet of the Grapes' written as a child. I think you can guess what it was about. My teacher loved it but I very much doubt it was what we were meant to be doing in class.
Can you tell us a little bit about the characters in White Lotus?
Kyetsu is a seventeen-year-old novice monk who was left at a temple as a child. When he finds a woodblock engraved with a mysterious script, he is sent on a journey by the abbot to deliver it to the king. He meets a great warrior, Hyo Tae-Young, who begins to teach him a secret and deadly style of martial arts. Kyetsu must also try to uncover his own past and family. Yun-li is Hyo's daughter, trained as a warrior from before she can walk. Her happy life is turned upside down when Kyetsu stumbles upon their village. They will make an unlikely and uneasy duo.
If you could spend the day with one of the characters from White Lotus who would it be?
Hyo without question. He has seen it all, from battles across the Yellow Sea, a fall from grace as one of Joseon's most powerful generals. I would do a martial arts training session with him, high up in the mountains somewhere, learning as much as possible. Then, sit by the campfire at night and listen to stories of his travels and epic battles.

About the Author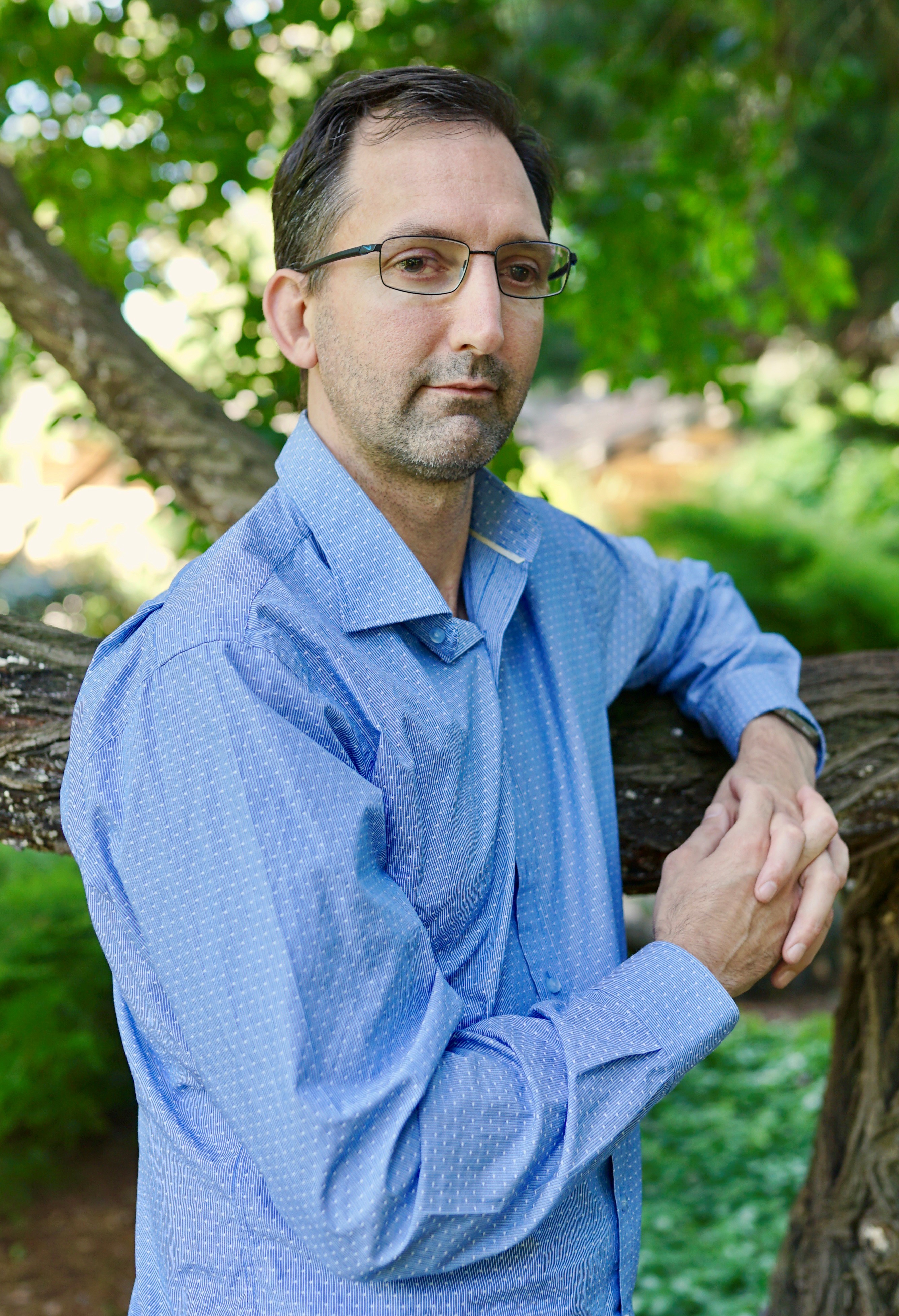 Seb Cielens is a South Australian writer who has immersed himself in Asian culture and history since he was a child. His stories recount the turmoil of life in late imperial Korea and China, weaving hundreds of hours of historical research into vivid and inspiring fictional tales. When he started training in Kung Fu at the age of thirteen, Seb had no idea that it would lead to a lifelong passion for this amazing place and time. After training in Chinese, Japanese and Korean martial arts for much of his life, he began putting it together with a lifelong passion for writing. Seb is a high school History teacher by day, and writer by night. He has managed these achievements despite being legally blind. White Lotus is the first novel in what promises to be a bountiful career as an author.
Contact Links
Facebook (Seb Cielens#SebCielensBooks)
Twitter (Seb Cielens@SebCielens)
Purchase Links