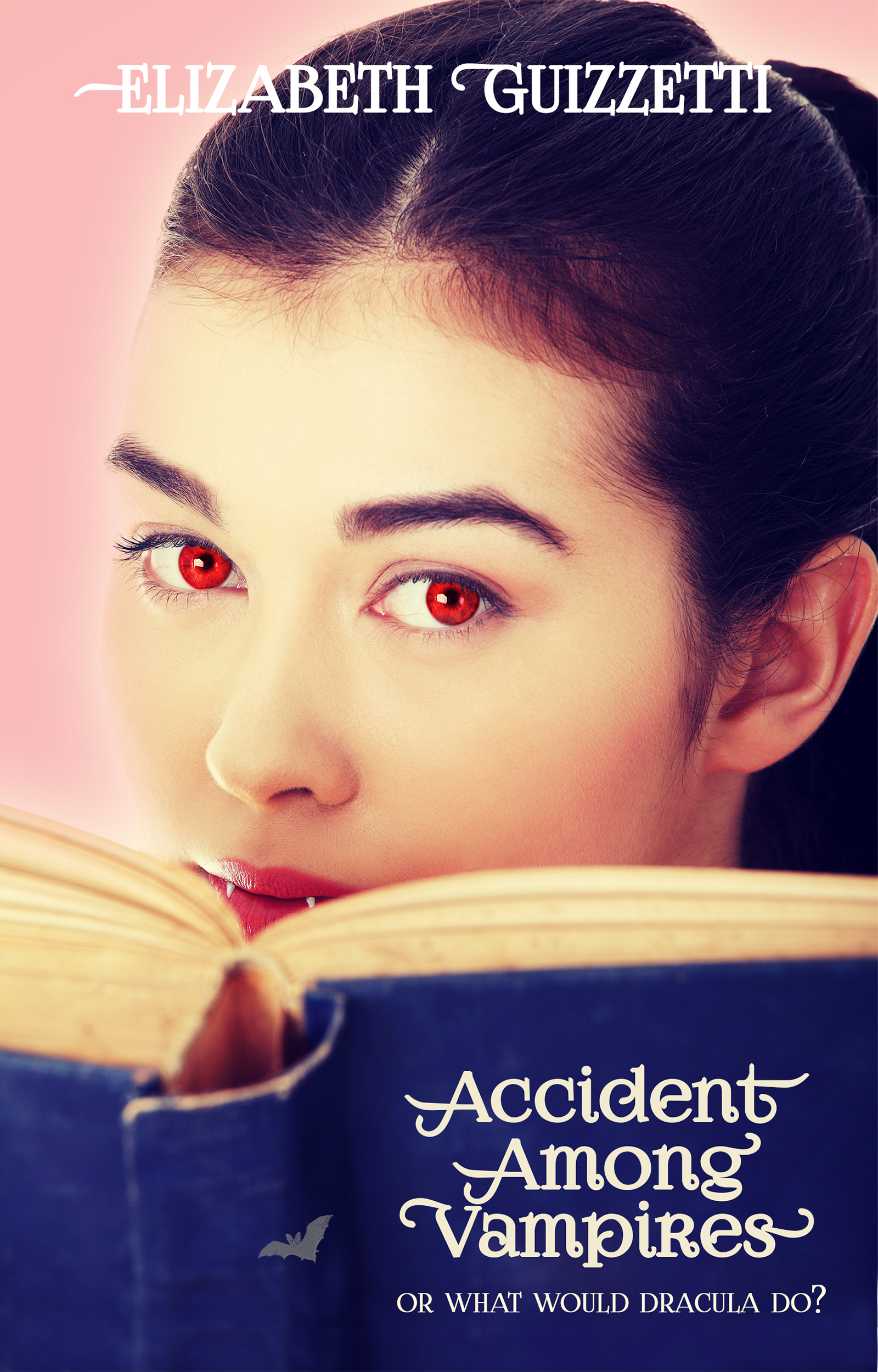 Standalone, set in the Paper Flower Consortium world
Paranormal (Vampires)
Date Published: June 21, 2021
Publisher: ZB Publications
Issaquah, Washington, USA
1951
My name is Norma Mae Rollins. I'm fourteen and an illegal vampire. I miss my mom, but new ghoulish appetites force me to remain with my creator.
Bill didn't mean to transform me. At least, that's what he claims. His frightening temper, relentless lies, and morbid scientific experiments makes it hard to know what to believe. However, someone snitched about Bill's experiments to a nearby coven. Now both of our corpses will burn.
Bill won't run. He is curious what happens to a vampire after final death. I don't want to die again. It hurt so much the first time. Bill thinks his vampire boyfriend might shelter me. I must brave an eternal existence with elder vampires and other monsters who don't think I ought to exist. Oh and figure out who I am allowed to eat.
A vampire's reality is nothing like the movies.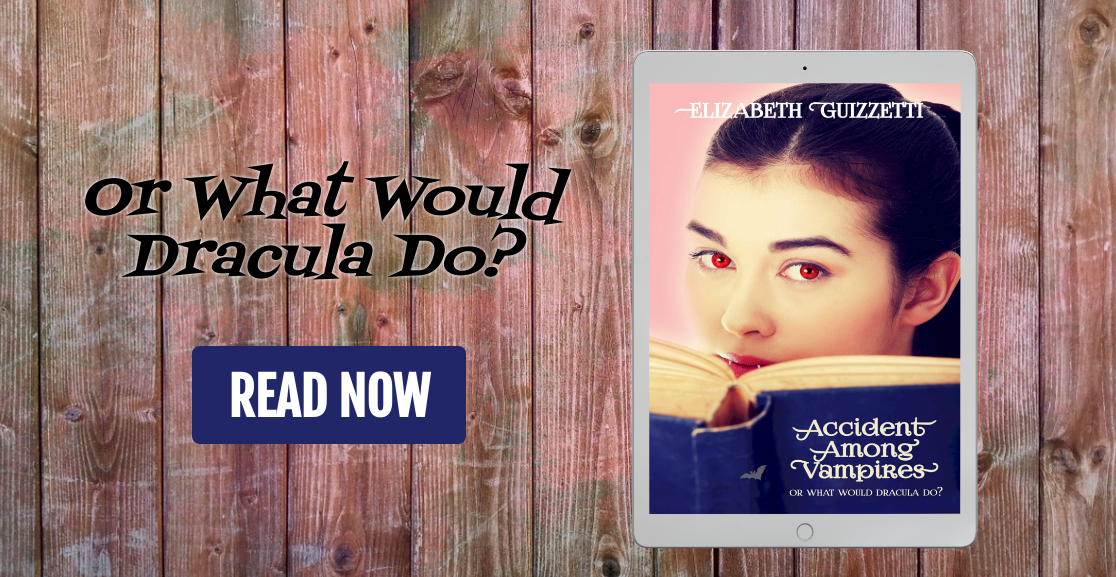 Interview with Elizabeth Guizzetti
Hi Nancy, Thank you for having me today.
You are most welcome! Thank you for being here!
For those interested in exploring the subject or theme of your book, where should they start?
Many authors write about Vampires whether they be the old vampires, old legends, popular fiction, Dracula, or new stories. I have always felt people should start with what interests them. The novels in the Paper Flower Consortium Universe revolve around themes of found family and what immortal love and existence really looks like. The main characters of individual books may have romantic attachments, but not all the books are about romance.
Accident Among Vampires (Or What Would Dracula Do?) is either a romantic tragedy or there is no romance at all since the main character, Norma, is fourteen.
How did you become involved with the subject or theme of your book?
In 2017, I wrote Immortal House which is a comedy about a vampire, Laurence, buying a house with a budget. Laurence went through everything my husband and I went through when buying our home and everyone who buys a home in Washington State. It was supposed to be a one-off story – but fans wanted stories about Laurence's vampire friends, especially Norma who helped Laurence throughout his book. In Immortal House, Laurence describes his third home as his time with Pascaline and Norma. He was Norma's tutor and he and Pascaline had a love affair.
He wanted to be with Pascaline, but that is not to be. They are too different. While Pascaline loves Laurence, she loves and is much more compatible with her husband, Derrik. Note: No one is cheating, Derrik and Pascaline are in an open marriage. Derrik transformed (and is the boyfriend) to Norma's creator, William.
Accident Among Vampires (Or What Would Dracula Do?) is the story of how Norma became a vampire. And it was literally requested.
What were your goals and intentions in this book, and how well do you feel you achieved them?
I had several goals with this book. I wanted to write the child vampire who is ultimately not a tragic story. I also wanted the story to feel like it was set in the 1950's, not a romanticized version of this period. I also need to ensure that all the information ads up with previous books. I feel these goals were met.
However, my biggest goal, as this is my first epistolary novel ever, was keeping the tension of the main relationships up even through the reader was reading epistles. Only readers can let me know if I did!
Anything you would like to say to your readers and fans?
Hi. Thanks for reading. I appreciate your support so much. I could not continue without it.
What did you enjoy most about writing this book?
Between the other books and the podcast, my notes on Norma's childhood after her transformation were detailed so this book was written quickly.
But my favorite part of this book is the several chapters dedicated to Christmas. I had so much fun writing about how Derrik and the elder vampires looked at Christmas as a religious holiday while Norma looked at it as a secular celebration. Derrik and Norma bond over some of the shared and separate activities.
Can you tell us a little bit about your next books or what you have planned for the future?
Well, before I finished Accident Among Vampires, I had begun Pascaline and Loretta's origin story. They are sisters in the human and vampire way.
Set in France under King Louis the XIV, Ladies, Pascaline and Loretta, must escape a dragoon is quartered in their home due to their family being Protestant. They find their way to the vampires, Agata and Jakub who have been without children for some time. Moreover, Jakub is being called back to Court. They need a representative who knows current Court manners and can walk in the daytime.
I haven't decided on the title, and I haven't decided if it should be one book or two. I have written a first draft of the entire story.
How long have you been writing?
I have been writing seriously since 2009. My first novel, Other Systems, was published in 2011.
Can you tell us a little bit about the characters in Accident Among Vampires Or What Would Dracula Do?
As I said, this book really follows a family of vampires which are organized as a Homeowners Association in a condo building in Seattle.
Norma (14) bit the hand of William who attacked her in one of his experiments. Though she struggles from her trauma, she uses her wits to escape those who might want to kill her or worse.
William (41+14 years) did not mean to create Norma. He was an engineer but took some time off after the death of his adult son in the Korean War. Unfortunately, he is also an amateur mad scientist with hopes to build an army capable of ending war. When Norma is reborn, he decides to keep her for a little while at least.
Derrik (27+100 years) is a lawyer who loves William. On his 100th Death Night, he suffers the lengthening of his bloodline. He does not want to be
Norma's guardian. If he had not taken her in to his home, the coven would have killed her.
Pascaline (22+276 years) is the coven liaison and is Derrik's wife. Like all the elder vampires, she doesn't care William has been killing, she does care he is making a spectacle of himself. She also won't be party to the murder of a child.
If you could spend the day with one of the characters from Accident Among Vampires Or What Would Dracula Do? who would it be? Please tell us why you chose this particular character, where you would go and what you would do.
As fun as Norma, Charles, and Pascaline are to write about, I would not enjoy my time with them. The truth is I would want to spend a day with one of the quiet vampires: Derrik or Loretta, because ultimately, I enjoy quiet activities. They are in-laws and live across the hall in the condo building from each other. If I went for a visit, I could see them both.
Derrik is a wonderful host and would love to fill me with "humanesque" sweets and coffee. Also, he would only take my blood after I asked him too and he would ensure I enjoyed the process, and he never leaves scars.
Loretta and I would spend the evening in the coven library, and she would explain her collection. I could ask questions about a certain point in history, and she would grab down a journal and read it to me (translating if necessary) or slipping into old memories or telling me about her husband, Charles went off to this war or that her sister once rode a vampire horse and worked as a spy. Or if I asked about Norma, she would tell me how she only uses her wits to help people. She would hedge if I asked about anything too scandalous.
About the Author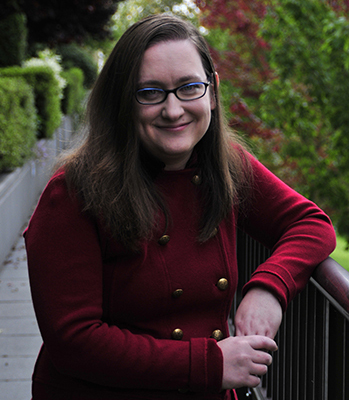 Elizabeth Guizzetti is an author, podcaster, illustrator, and a collector of dragons — the ceramic kind. Elizabeth lives in Seattle with her husband and poodle. When not crafting stories, she can be found hiking, birdwatching or hanging out at the dog park.
Contact Links
Purchase Link