The Tale Of Fearn & The Deamhon
High Fantasy
Date Published: 10/11/2021
Publisher: Global Book Publishing
-- Along with awesome power comes the greatest test of will --
Despite his humble farming roots, young Fearn displays incredible powers. Blessed by Dainua to harness the strength of every soul surrounding him, he's known as an Asinta and could help the kingdom vitally. However, due to dark events that marred the name of those akin, Fearn finds himself distrusted by the superstitious villagers and even his own father, Dair . . . effecting untold sorrow.
To overcome the ancient ills of prejudice will not be easy. Luckily, there's magic, too, beyond the spatial world — in words. As taught to be a "teller of tales" by Dair, who long has honed the craft, Fearn learns with creativity to also quickly capture minds. When wicked comes to visit, however, one mentor alone will guide the boy — a mentor with a story that has yet to end with due revenge.
Fearn soon shall discover the cost of love and loyalty — of hate and betrayal — and venturing to save his land, he'll run the risk of losing himself, as deamhons play for keeps.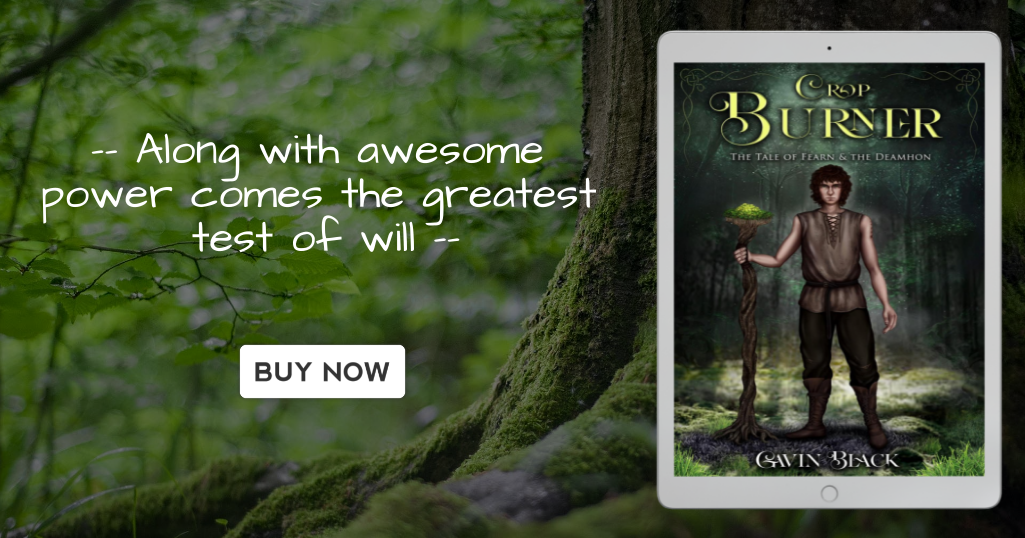 Interview with Gavin Black
For those interested in exploring the subject or theme of your book, where should they start?

Being a fantasy novel, I am not sure there is another place to explore the exact theming of my book. My hope is that I have created something that feels original, even though I am playing with many of the tropes of fantasy.
How did you become involved with the subject or theme of your book?

Oddly enough, the magic system started out as a board game idea; at least, that is how I remember it. That led to the idea of a book and the desire to explore deeply the idea of truth, how most people live with their own idea of what they interpret the truth to be. If you mix that into a society where there is only an oral tradition, then the black and white of typical fantasy fades into grey very quickly.
What were your goals and intentions in this book, and how well do you feel you achieved them?

I wanted to write a book that didn't fit the norms of fantasy, along with exploring the idea of what the truth is and how it is interpreted. From the reactions of the readers thus far, I feel I accomplished my goals.
Anything you would like to say to your readers and fans?

Thank you so much for trusting that I had a story worth telling.
What did you enjoy most about writing this book?

Meeting the characters in the book. Creating a character that is three-dimensional in a book will probably be as close as we will ever come to creating Mary Shelley's monster.
Can you tell us a little bit about your next books or what you have planned for the future?

I have a lot of partial books that I am starting and stopping working on. I have two in particular that I am trying to decide between for my next novel. One is about a girl during the Victorian era - the story follows her as she is forced into child labor. The other is about my grandfathers who were crazy and unique individuals. I combined the two of them into one character who takes me on one bizarre, magical journey before he passes away.
How long have you been writing?

I have only been writing passionately for about four years now.
Can you tell us a little bit about the characters in Crop Burner?

Dair: He is Fearn's father and the local 'Teller of Tales,' the person who tells and passes on the local stories and folk lore.

Fearn: He is the main protagonist and he is like most kids, eager to find his place in the world but doesn't always think things through to their logical conclusion before acting out.

Airnin: I will leave the readers to discover this character on their own.
If you could spend the day with one of the characters from Crop Burner who would it be? Please tell us why you chose this particular character, where you would go and what you would do.

This is a question I spent a lot of time on. I think I would want to spend time with Dair. I want to hear more of his tales that aren't in the book and experience what it would be like to gather with friends and family in a tavern, getting lost in tales.



About the Author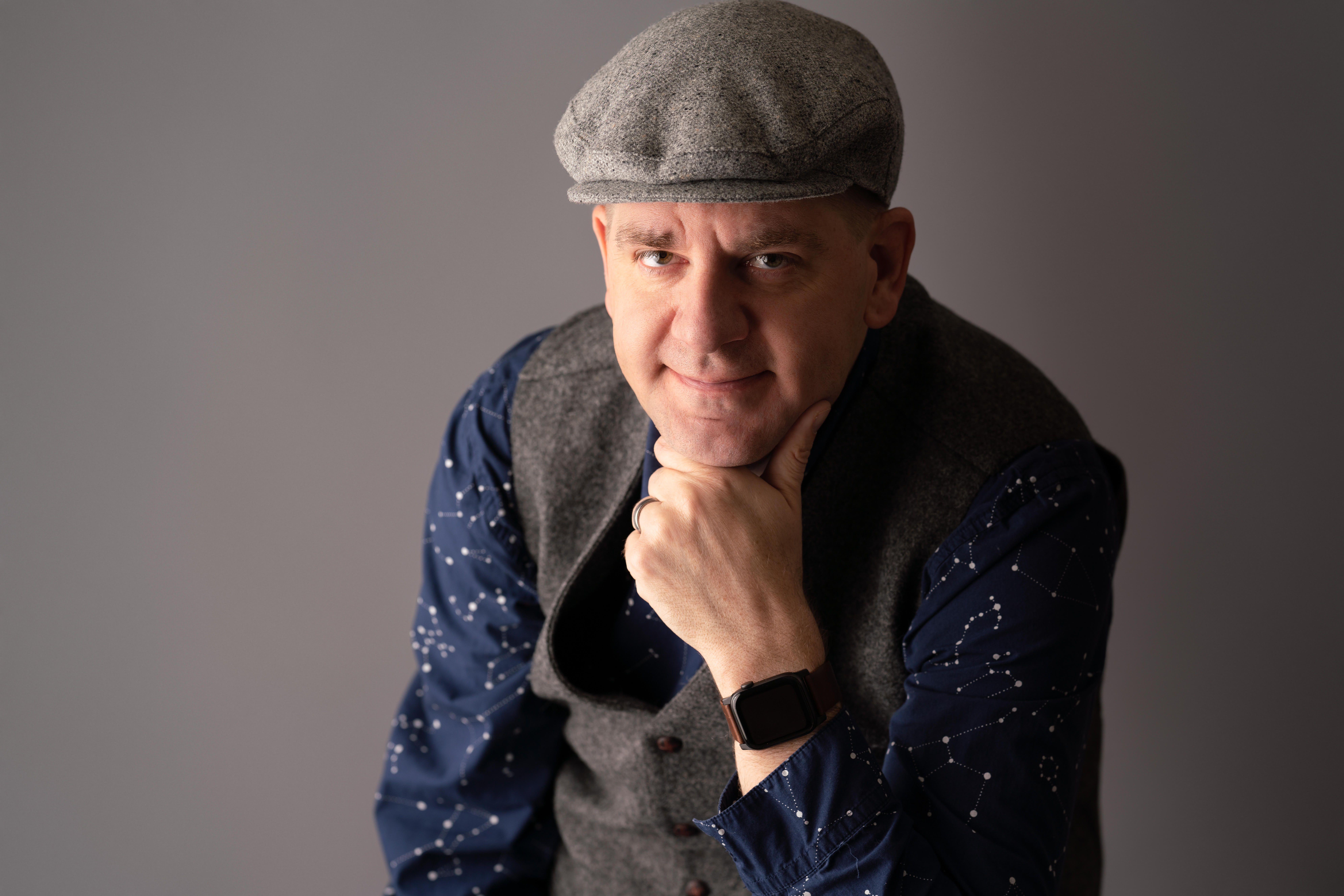 Gavin Black lives with his wife and two boys in Reno, Nevada. Growing up, he spent his formative years in the hospital due to a congenital lung malady. He found an escape in fantasy and science fiction novels, beginning with the books of David Eddings and followed by so many of the greats: Tolkien, Heinlein, and Asimov, among others. He was always drawn to stories with deep character development and that defied readers' expectations. When not writing, he can be found playing board games with his family and friends, reading, or discussing the varied merits of many a pop culture franchise.
Gavin and his wife, Ann, met at Renovation, the 2014 WorldCon. Together, they enjoy attending numerous conventions – always in cosplay! – including D23, WorldCon, Wizard World, and any others that come within 100 miles of Reno. Gavin's favorite panels always include learning more about the creation process in any media form. He's also attended courses by Neil Gaiman and Brandon Sanderson on the ins and outs of writing fantasy.
Before he began writing, Gavin imagined up dozens of worlds and characters, often inspired by the unique folks he met traveling while working as a systems engineer for different gaming companies. Although only a few have found their way into his first novel, he swears he has a never-ending supply for future tales!
Contact Links
Purchase Links