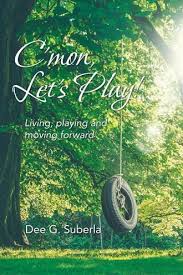 Living, Playing and Moving Forward
Self-help, Inspirational
Date Published: December 8, 2020
Publisher: Balboa Press
C'mon, Let's Play!" shares methods for the readers to play with that can help them change their lives. Here, Suberla reflects on her life journey, and uses her own examples of good and bad choices to give practical advice on how to achieve your goals. With humor, she shares her approach to making some life changing choices including how she became a hippie in the late 60s and early 70s, to her decision to retire early from her corporate job. Dee also shares her process for how she moved through breast cancer. By sharing her personals story, the author demonstrates the importance of how one's thoughts and beliefs determine the life that he or she leads and how anyone can get more living in life by playing with the concepts in this book.
Interview with Dee G Suberla author of C'mon Let's Play
What was the hardest scene from your book to write?
The first chapter. I wanted to open the book with examples from my own life but when I was considering which mistakes to include, I was a little apprehensive. I didn't think including all of that was a good idea which is another way to say I was chicken. The second chapter was the original first chapter skipping over all the juicy details.

When I attended a writer's conference the first speaker on Friday night was Doreen Virtue and after advising us to write because we must. She said if we were writing something we thought people would like, or to make money, do everyone a favor and throw it out now. A little after that she asked us to imagine a wildly successful book a few years from now and what will have been the most important decision you make right here and now that make that possible? I scratched out, across my note paper in shaky writing: Write the whole thing! Meaning include the whole story the drugs and alcohol and starting from the very beginning… so I did.
Why did you choose to write in your particular field or genre?
I had already written a book relating to the project management side of my business and I wanted to do something for the coaching side. Whether I am coaching someone making changes in their career or someone who is feeling stuck and looking for more, I use the same information, but I use different approaches. I thought it would be a great idea to get it into a book to share with my clients and a larger audience. As I gathered the information around the concepts in this book, I just kept asking… and I guess I still keep asking: Why the heck don't they teach this stuff in school?"
If you write in more than one genre, how do you balance them?
I guess I'd call it a perfect imbalance. I wrote a non-fiction project management book, then this self-help / inspirational book, I'm shopping a middle grade fantasy action book, The Zing Fling, right now and am in the process of selecting my favorites for a book of poetry. Still in the mental planning stages is book two of the Zing Fling series. I picture a few books in that series. I guess I just don't try to balance them, they may be a factor in the future but right now I need to write now!
What did you enjoy most about writing this book?
Illustrating how these concepts work for me. When I first learned about them, they seemed a bit out there but with the coaching of my good friend Carole Lee White, I tried them, and they worked. I dedicated the book to Carole; my mentor and I love showing others how it all works. She assured me that these concepts around how we think work, and I can now assure my readers that they work. The information has been around for so long, from so many different sources. It's about how our minds work with free-will. We just don't naturally recognize our own power to create the lives we'd love to live. And again… why the heck don't they teach this stuff in school?
What book that you have read has most influenced your life?
The story of Helen Keller. The horror of being locked away in yourself – making a life based on impulses and urges. Then that pinnacle "Wa-wa" moment when she remembered learning what water was before she became deaf and blind while Anne Sullivan ran water over her hands spelling water in sign language. I get chills to this day and have associate what many consider my ah-ha moments in life to my own wawa moments. To this day when landing upon a new discovery I can be heard murmuring… wawa. After all that she went on to earn degrees and write books! My hero!
Tell us a little about yourself? Perhaps something not many people know?
Well, I shared a number of those secrets in the book, so to go beyond that I'd say that I'm a poet at heart. Recently I've returned to poetry and recently, for the first time I read a couple poems at an open mike poetry night. I love speaking to crowds and sharing ideas, but during each of these readings I had what might have been shocking panic attacks. The blood rushing through my brain so loudly I can barely hear and my heart pumping so fast and hard my shirt was moving.

So now I've decided to keep doing it until it's fun. I have written poems for as long as I can remember. In my teens and twenties I was a huge fan of Judson Jerome who along with his published poetry books, wrote a poetry column in Writers' Digest. I studied his words and ultimately learned after years of study, that I didn't know anything about poetry. Some ideas were too complex, some I picked up. I took a poetry class and had a pretty bad experience that shut me down for a while. I quit the class and writing poetry for a quite a few years. Now I say – so what – stop being a wuss! I'm back at it now.
Can you tell us something about your book that is not in the summary?
There's a section in there addressing our beliefs. There are things that we're told or that we hear or see and for some reason they stick in our minds, and we go over and over thinking about them and then we start to believe them. Sometimes we get into arguments over them because we have come to see them as the facts of our lives. And so often, they are not uplifting positive messages. More often they're negative self-destructive beliefs as we come to see them as cold hard facts about ourselves.

But that's not true. They are just phrases, thoughts, ideas that others had about you that you internalized. I talk about how to change those beliefs… because they are not facts, they are ideas you currently believe, and you are in control of your beliefs. This is where playing around with different methods of thinking about things comes into play… so, C'mon Let's Play! Thanks so much for your time.
About the Author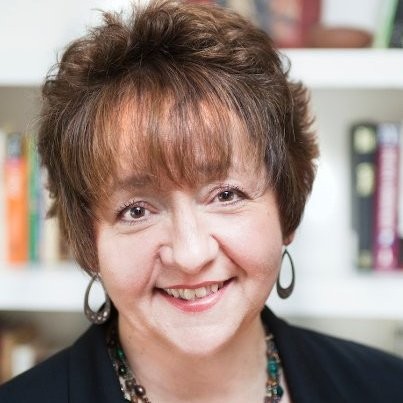 Dee G Suberla is best known for her expertise in project management. Of course, she didn't start out that way, no she started writing poetry at an early age, then became a resource for people she worked with in the pharmaceutical industry when there was a need to write something particularly tricky. When she reflected on the favorite parts of her job it came down to coaching; she loved helping people to set and achieve their goals. Coaching wasn't in her job description but it was a passion that she pursued after she became a consultant and wrote her first book to help new project managers called Poof You're a Project Manager and Other Delusions of Grandeur. Recently, she was compelled to write C'mon Let's play to share what she had learned with people who felt stuck, helpless or were looking for something new. Whether Dee is career coaching, life coaching or coaching somewhere in between, she shares much of this information with her clients and wrote this book to reach a wider audience.
Contact Links
Twitter (@DSuberla)
Purchase Links