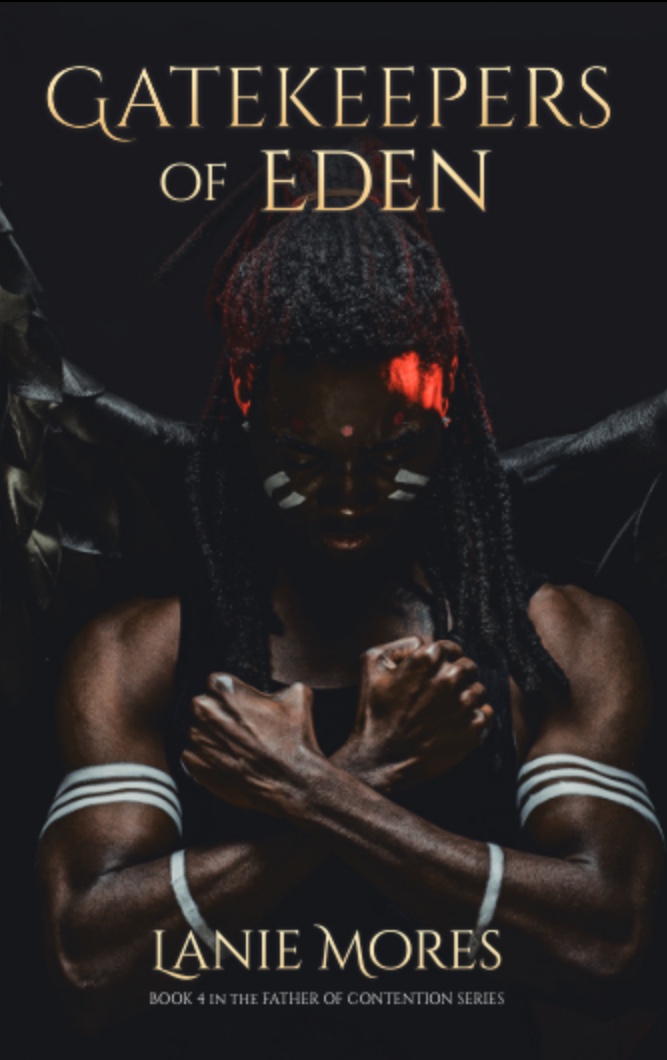 Book 4 of the Father of Contention series
Science Fiction / Fantasy
Date Published: 10-01-2021
Publisher: Tellwell Talent
After tragedy strikes the United States Capitol, a new government seizes control backed by an elite army brutally enforcing its new set of laws. Terror rapidly spreads throughout the nation, and then globally, as people fight back to preserve what's most important to them . . . their freedom and their beliefs.
One puppet master holds the strings with two distinct objectives in mind: destroy the Christian population and obtain immortality for himself and his loyal followers.
To locate what he covets most, a motley cast of felons is hand-selected and sent to a remote island facility. Pooling their talents and resources, the group of ex-cons must find one of the most elusive, ancient wonders of the world. Or die trying.
But they are not alone on their quest. The map and the key to achieving immortality accompanies the group: teenager Dani Juris. She's the one person who can help the puppet master reach his prize or prevent him and his army from destroying the world. The power is in her hands. The only glitch is that she's already dead.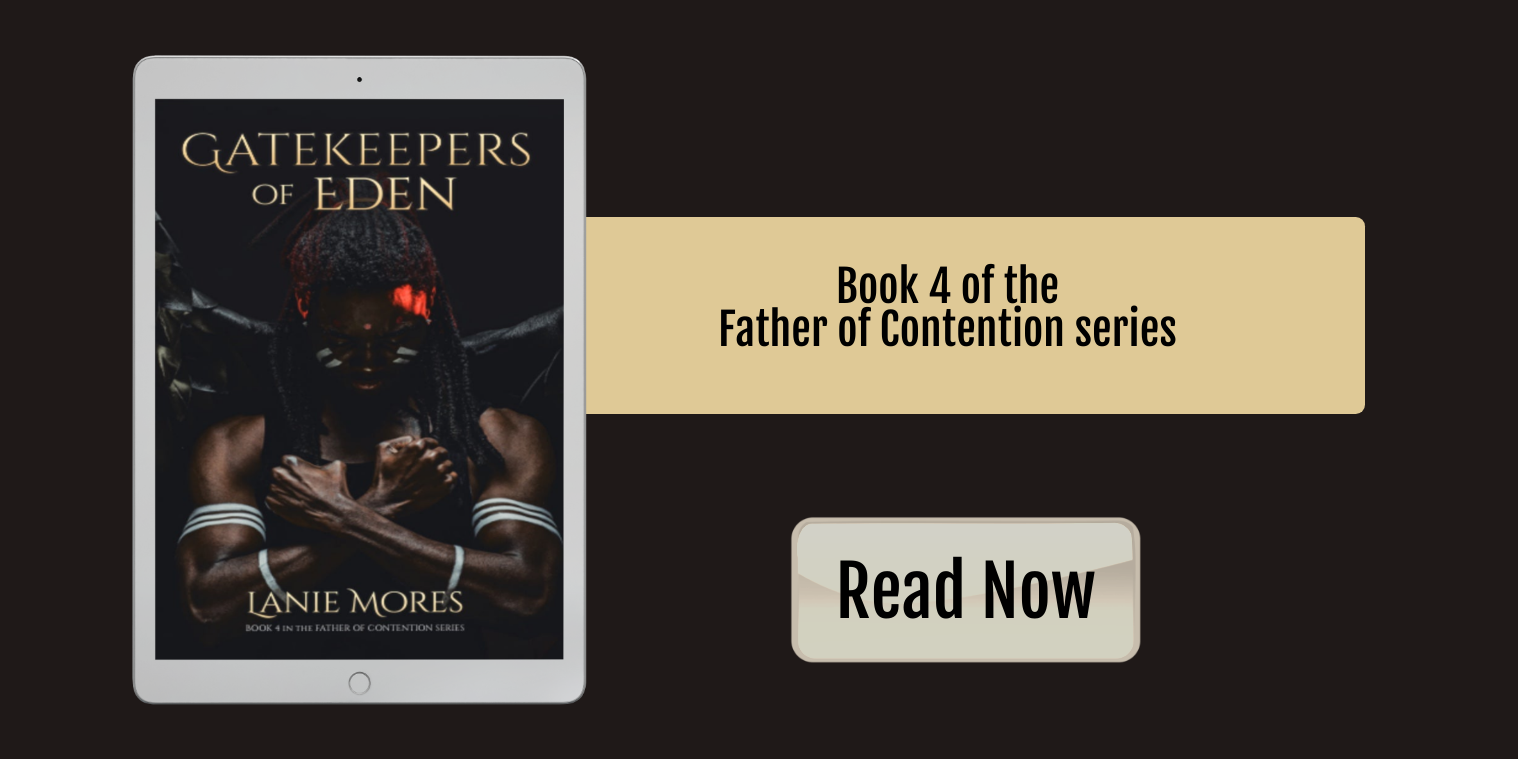 Interview with Lanie Mores
How did you become involved with the subject or theme of your book?
Back when I was in university, before my book series was even a concept, I majored in Biology and became obsessed with the subject of genetics, especially recombinant DNA technology (rDNA). This technology has so much potential for healing, but then there's this flip side…what would happen if rDNA technology fell into the wrong hands?
Being raised Catholic, I wondered what the Church's view was on genetic research and manipulation. It brought up several interesting ethical and spiritual questions for me that I wanted answered. Although some of these questions remain unanswered, researching the topic helped formulate the basis of my book series, Father of Contention, and ultimately led to the fourth and final installment, Gatekeepers of Eden. Thankfully, there are stringent ethical guidelines to keep scientists in check, but my books delve into what might happen if someone bypassed those guidelines and conducted genetic experiments of their own.
What were your goals and intentions in this book, and how well do you feel you achieved them?
My major goal when writing Gatekeepers of Eden was to share my own theories and thoughts regarding human evolution, the origin of the soul, and the afterlife. Usually, people believe in one or the other…either that humans exist after a long evolutionary process, or because a divine being created us. Alternately, my theory suggests that both evolution and divine action have led to our creation, which closely follows the stance of ID-volution (ID=Intelligent Design). In this theory, we were designed by an intelligent being, but also given the genetic capability to evolve and adapt to our environments. That's why there's so much variety in the different species of organisms…but the ultimate design of each organism was created by a deity, according to this theory. In my book, there is a broader discussion of the topic, where the characters provide arguments and theoretical support for both sides of the coin. It's food for thought, and I feel the readers will be entertained despite what their core beliefs are. So, I do believe I was successful in getting my thoughts across, without being preachy or forcing my views on anyone.
What was the hardest part of writing this book?
The hardest part about writing this book was ensuring all the loose ends were properly tied up since it's the fourth and final book of my series, Father of Contention. I wanted to make certain the entire story was cohesive from beginning to end. Keeping track of all the different story lines was challenging…I was worried I would leave something hanging. I went back through all the previous books to check on the plotlines and sub-plots, making sure they were completed, and all wrapped up with a pretty little bow. This included checking back on all the characters, and explaining their ultimate ends, where necessary.
This experience was the most emotional I have ever felt while writing. Completing this story after years of working on it was bittersweet. On the one hand, I'm so excited that it all came together in the end, and to be able to share the epic conclusion of my tale. But it's been my baby for so long, that there's a mourning process. It's time to say goodbye to the characters and storylines I've spent so much time with over the years. It felt a lot like I was losing a friend.
What did you enjoy most about writing this book?
My favourite part of writing this book was to see everything finally come together. All the years of hard work…planning for the moment that it would be a completed story. Seeing all the pieces fall into place was extremely satisfying. My mind enjoys delving into the fantastical realm and unearthing all sorts of characters and creatures, some of which you would never expect to be included all in the same story and still have it make sense. This book is no different…there are angels and demons, mutants (both created in a lab and from natural means), people with supernatural abilities, corrupt politicians, and elite mind-controlled soldiers. I love letting my mind run loose, able to release the crazy ideas that I've had percolating in my mind for so long…and finally seeing them come to life. Literally turning my dreams and thoughts into the written page. And then witnessing those pages be bound into books to be read, so that the words can transform back into dreams and ideas within the reader's mind. It's a form of alchemy.
Were there alternate endings you considered?
Originally, my ending was going to leave the audience wondering what happened next in a cliffhanger of sorts. It had one of my main characters standing in the aftermath of all the chaos with ashes raining down on her head. Although I always knew I would have a connected series to follow this one, it wasn't until I actually started writing the next book that I realized I wanted to change the ending to Gatekeepers of Eden so that it provided more answers and served as a smoother segue into my new series. So, the new ending has two added scenes…one that shows what happened after the chaos and carnage, and one that provides a hint as to what's to come in the next book. This new conclusion offers an inkling of hope instead of ending the story on a devastating note.
Can you share some stories about people you met while researching this book?
When researching for my stories, I'm fortunate to have professionals from various fields in my back pocket. I have close people in the medical field, law enforcement, and then I'm also able to draw on my own science and psychology background. But sometimes you need a little more information…something only experts in their field can provide. So, for Gatekeepers of Eden I interviewed a geneticist, and I spoke with my parish priest about the Church's view on genetic research and how the Catholic and Christian community might receive my book.
I spoke with a physician about medical procedures. They graciously answered all my questions, like "how long does it take to bleed out if you have a nicked spleen?" and "how long does it take to recover after a splenectomy?".
I must make mention of all the amazing librarians I met while doing research at the University and local libraries. They were always eager to help me find the appropriate books I was looking for, ones that would answer the plethora of questions I had swirling in my brain.
I also spoke with people who've had similar experiences like my characters. This included individuals with substance addictions, mental health disorders, psychics, and people who've spent time in prison. I wanted my characters to seem as realistic and believable as possible.
What genre of books do you enjoy reading?
I enjoy reading most genres if they are well written. That being said, I definitely tend to favour science fiction, fantasy, and horror…basically the same types of books that I write. Paranormal themes are high on my list, which includes everything by Stephen King. I enjoy stories about science experiments, like Prey by Michael Crichton, Watchers by Dean Koontz, and the MaddAddam Trilogy by Margaret Atwood.
I also appreciate a good thriller, mystery, or crime novel like those written by Kathy Reichs. I like to dip my toe into all the literary waters, except for non-fiction. My goal when I read is usually to escape reality, and the more fantastical, the better. Transport me to another world, introduce me to strange new beings, and let me be.
About the Author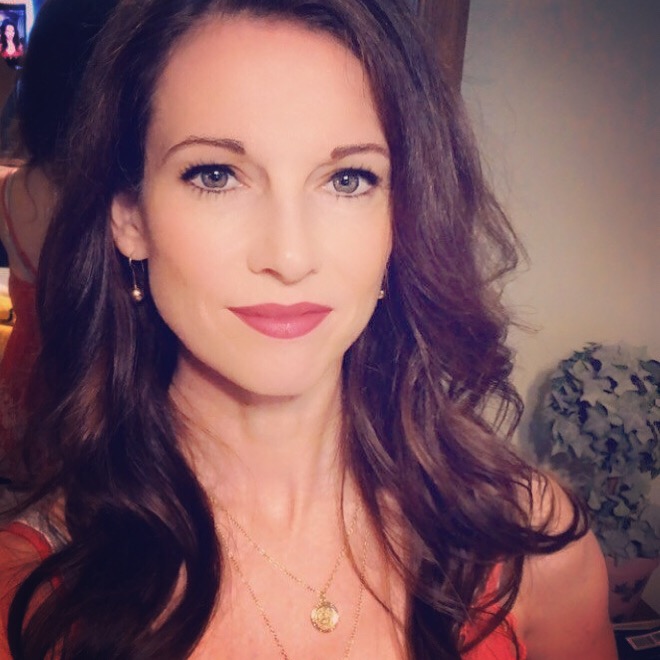 Lanie Mores is the award-winning author of the science fiction and fantasy book series, Father of Contention. She has an Honours Bachelor of Science Degree, a Masters Degree in Clinical Psychology, and is a certified hypnotherapist and personal trainer. An active member of the Canadian Authors Association, Lanie enjoys sharing her perspectives through her fictional novels and poetry. When she isn't writing, you'll find her reading, binge-watching Netflix, baking, and slaughtering zombies and other monsters on her Xbox. She lives in Ontario with her family and forever barking fur babies, Batman and Petri.
Contact Links
Purchase Links