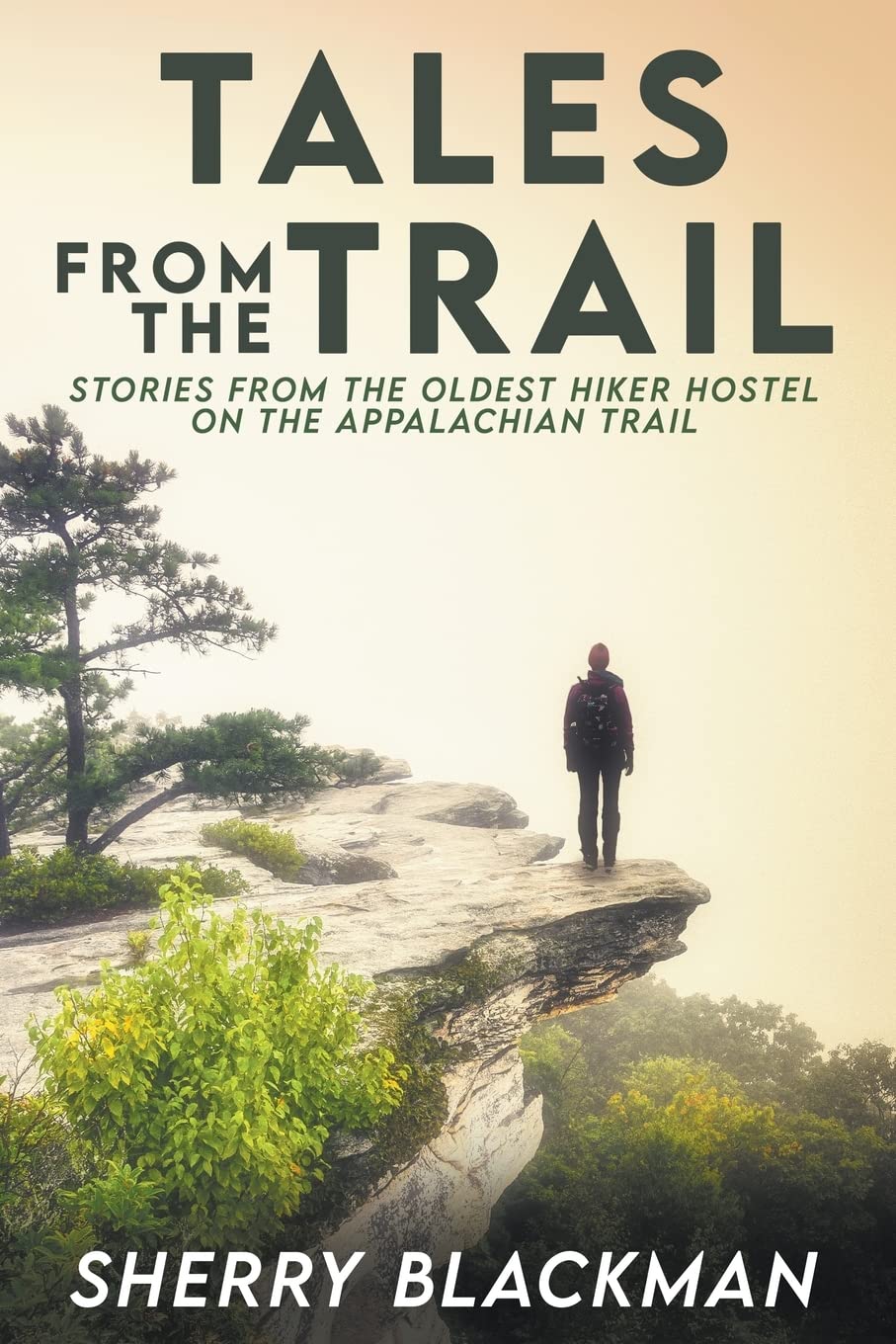 Stories from the Oldest Hiker Hostel on the Appalachian Trail
Nonfiction / Self-Help / Spirituality
Date Published: February 14, 2022
Publisher: ‎MindStir Media
During the 2020 pandemic, one thing held true: Scores of people headed out for a day hike on the Appalachian Trail (AT) as if being in the woods, immersed in beauty and mystery, immunized them against an invisible enemy. The AT became a hospital for souls locked up in quarantine, needing to breathe, stretch, and be nourished by the earth beneath their feet.
For decades, the AT has been a sanctuary for seekers, the tired and the lost; those hungry for renewal, the broken and the grieving; and those who want to face and answer questions they have lugged around with them in invisible backpacks. Questions like, what is next for me? Is there a God? Should I live or end it all? How can I liberate my life from what weighs it down? How can I forgive God?
This book pays tribute to those who dare such a grueling and soul-satisfying adventure. It tells the tales of those on a pilgrimage through insightful conversations and encounters, exploring and revealing what angels the hikers wrestle with in the wilderness who call out to name them again. This collection unveils the spirituality of any such journey in sometimes humorous, sometimes heart-wrenching portraits.
Tales from the Trail explores what it means to be human.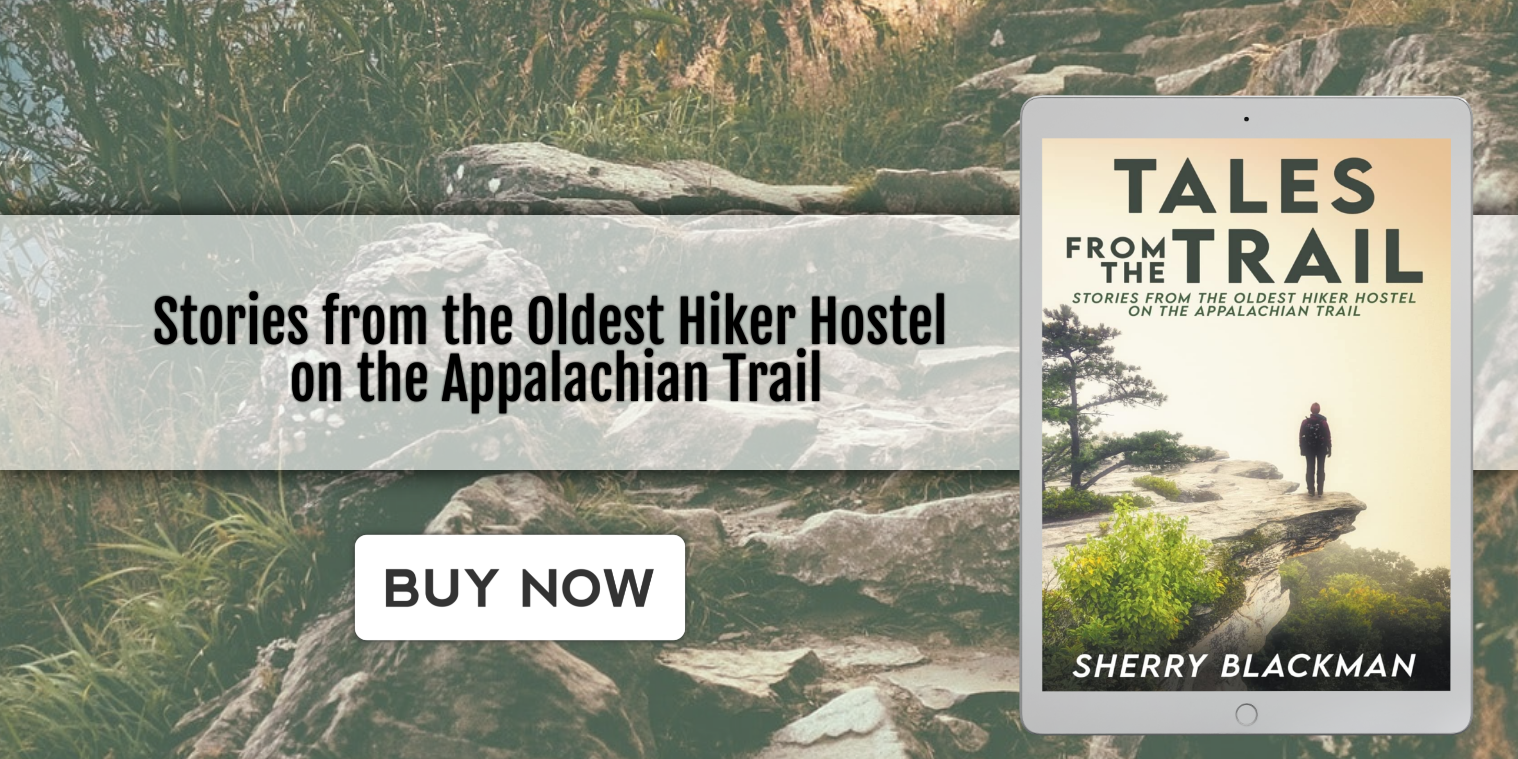 Interview with Sherry Blackman
What is your personal favorite Quote or Words to Live by?
The world of the unseen is more powerful than the world that is seen.
In your book, who is your favorite/most relatable character?
That is impossible to answer because I have so many. Every hiker is relatable for the struggles they have experienced in life and on the trail. I would dare say the hiker, whose trail name is ISO, is one of my favorites for the depth of conversation we shared, for his ability to reinvent one's life, for the vulnerability and honesty in him.
In your book, what is your favorite chapter?
Probably Rattlesnake Swamp Trail when several of us decide to go out on a wilderness retreat and suffer like our hikers suffer, but only for a few days. It certainly gave me a deeper appreciation of what obstacles and difficulties that have to overcome, including rattlesnakes, terrible heat, stony ground, thirst, aches, injuries, pop-up thunderstorms with no shelter in sight.
Please share your favorite excerpt from your book.
Here's one of the vignettes:
NEVER QUIT
One of the lessons learned during the Vietnam War was that the depiction of wounded soldiers, of coffins stacked higher than their living guards, had a negative effect on the viewing public. The military in Iraq specifically banned the photographing of wounded soldiers and coffins, thus sanitizing this terrible and bloody conflict.
Walter Dean Myers
"Ma'am, my name is Jason, and I'm at the Hikers Center. I'm calling to tell you that I'm here with my truck, helping my buddy on the trail," said the polite male voice on the other end of the phone.
"Well," I said, "we don't usually allow car support for hikers. Our center is for thru-hikers only."



"I'm in a wheelchair, ma'am. I have no legs."



"Oh, oh, well, let me call you back. Can I call you on this number?"
"Yes, ma'am."



I phoned David Childs, who comes daily to help at the center. "David, we have a man at the center who is in a wheelchair and has no legs. He's giving car support to a hiker friend. I am not going to hell for this—you can go to hell for this, but I'm not." He laughed and agreed that we could make an exception. I called Jason back. "Jason, you're welcome to stay. I'm not sure how easy it will be to get into the center with a wheelchair."
"I'll manage just fine, ma'am. Thank you."
Later that evening, I found Jason sitting in a wheelchair outside my office, his truck alongside, with a motorized dune-buggy-type ATV in the truck bed. He was waiting for his buddy to meet him here.
I imagined that Jason once stood at about six feet tall—he was muscular, tattooed, clean-cut, a double amputee with stumps just be- low his groin. He had reddish-brown hair, dark eyes, and a trim beard.
"I lost my legs in Iraq, ma'am, from a roadside bomb while serving with the United States Marine Corps. I can't wear prosthetics—there isn't enough bone left to attach them." He lifted each stump with his right hand to show me, his pant legs folded and pinned over each one. From the way he released each one, they appeared soft and fleshy. "Lost 'em on my ninth and final deployment. Me and my buddy, the hiker, were on the frontline team that surveilled for roadside bombs."
Tattooed on the underside of his right forearm were the words "NEVER QUIT."
"We learned that in the Marines, ma'am. Never quit, no matter what. I never quit. I climbed Mount Katahdin on my stumps, pulling myself up by holding onto a rope. I don't let not having any legs stop me from much. Couldn't hike the trail, though, so I'm offering vehicle support."
I felt a mixture of gratitude and awe in his presence, as well as pity that he didn't want—he saw it in my eyes, the same way I saw a toughness in his. It was as if he repelled all sympathy as if sympathy itself was a symptom of weakness. He had accomplished much since his injury—he would never quit being, doing, living.
"It took me two years of trying to walk—tried every prosthetic out there, but couldn't do it. I get along pretty well without any. I took a shower in the center."
"How were you able to maneuver in there?" The stall was narrow and around a sharp corner.
"I managed with my arms. I took some towels, placed them on the floor, and one on the bottom of the shower stall, and I was able to shower."
How does a man who has so much pride in his duty, carrying the weight of the United States Marine Corps on his shoulders, lose his legs and maintain his sense of dignity?
Jason's hiking buddy arrived around seven that night, along with a female companion. If I were to give the man a trail name upon first sight, I would have named him Scarecrow, for he was tall and lean, with wiry blond hair sticking out everywhere. He walked slightly bent, not unlike other hikers when they release the weight of their pack. Scarecrow had worn only a small, light daypack since Jason was pro- viding support.
"I'm not going to sleep inside the center," he told Jason. "I can't be around a crowd of people." His voice was shaky and hoarse as if slightly unhinged from his vocal cords.
Inside the center were about eight hikers that night and a half dozen camping on the grounds. Scarecrow wasn't a young man, but he wasn't an older man either. His skin was a grayish hue as if all his blood was coursing only to his most vital organs. His eyes were on high alert— super vigilant, roaming corners, surveilling people and places.
I learned that Scarecrow had suffered such a blow to his spine that his nerves were ripped from his spinal cord. He was alive by a small machine attached to the base of his spine that sent electrical pulses through his detached nerves to his heart and lungs. He could never go at a pace that required any acceleration. Learning that, I hated myself for naming him Scarecrow. I would have named him Hero instead.
How many times had those moments of trauma replayed them- selves in both Jason's and Hero's memories, if they had any recall at all? With each replay, was there a re-injuring? When did the memory become just a chapter of their life rather than the entire story? These two, it seemed to me, insisted on pursuing adventures and achieving things that even whole men and women didn't dare do. In so doing, they proved to the world that sent them to war that they were complete human beings, whether they had legs or not, or whether they had an attached nervous system or not. What made them whole was the same thing that makes anyone whole—love and a soul to hold it and give it.
They were warriors even now in full combat, with enemies whose names were depression, despair, suicide, and anxiety. I witnessed in these two men that their bodies were blown apart, but the illusion of being safe in the world was shattered forever. I had seen that before with other veterans on the trail but none as injured as these two.
16
After being on active duty in some of the harshest places on earth, American life seemed superficial to returning troops, they told me. People were unwilling to sacrifice the smallest of conveniences and were too lazy, entitled, distracted, and apathetic. I do not know, but I imagine that gunfire and roadside bombs and hand grenades breech a spiritual sound barrier with each sonic boom that thunders around them.
Jason stayed behind the next morning while Hero hiked out to finish a section of the trail, so he took other hikers into town to resupply. He shared his stories with them—not of war, but of what he had done since that day he'd learned he would have to walk with his arms and hands. How he'd climbed mountains, pitched the first ball at a major league baseball game, and met the President of the United States.
The following day, Jason packed his truck with his friend's gear and headed toward the next rendezvous point where he'd meet up with Hero. They were there for each other in life as they had been there for each other in near death.
As I watched Jason drive away, I kept asking myself, would the rest of us be there for them.
Please share your favorite quote from your book.
Mary Oliver's quote: "The heart's awakening is the true work of our lives."
Explain your book cover design concept and how you came up with the idea?
The cover is a photo from McAfee Knob, one of the famous knobs on the Appalachian Trail, on Catawba mountain in Catawba, Virginia. The cover not only shows the incredible beauty, but also a kind of mysticism, something almost all hikers encounter on their thru-hike.
Even though your book is Fiction is it based on a real-life experience?
The book is nonfiction and all the characters, events, and situations are true.
About the Author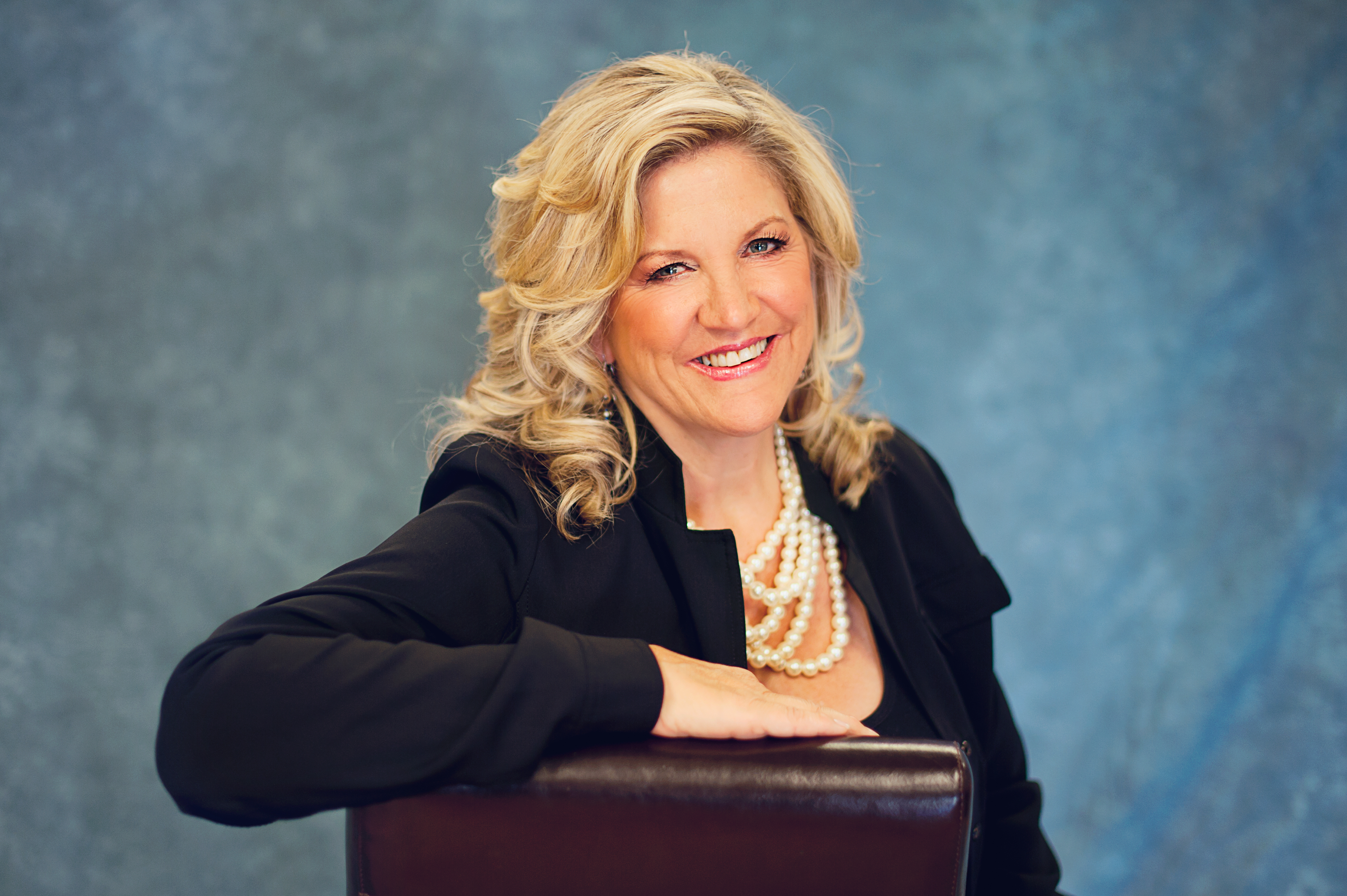 Sherry Blackman is an internationally published award-winning journalist and poet, whose work has appeared in the books, In the Company of Women by Brenda Hunter, PH.D. Writing from Life: Telling Your Soul's Story by Susan Witting Albert, PH.D., and in the literary journal, Journal of New Jersey Poets. She has been a regular contributor to such international publications as Presbyterians Today, Presbyterian Outlook, The World & I magazine, For the Bride, and newspapers The Christian Science Monitor, and New Jersey's largest newspaper, The Star Ledger, and The New Jersey Herald. Her work has also appeared in The Philadelphia Inquirer, and dozens of other international, national and regional publications. Blackman was a news correspondent for APBNews, an online news service in partnership with CNBC and MSNBC.
Contact Links
Purchase Links