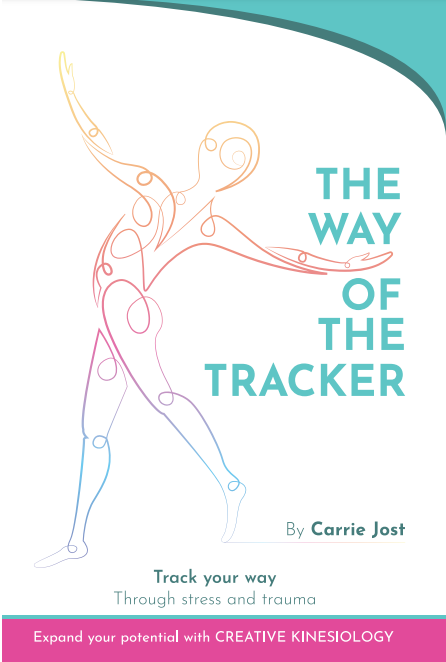 Natural Health / Self Development / Kinesiology / Healing / Holistic Health / Wellbeing / Fulfillment
Releasing April 2022
Publisher: Serapis Bey Publishing
This book takes you on an adventure of personal development through the detective work of Creative Kinesiology. Muscle testing gives us the powerful tool we need to delve into any problem. It allows the body to show us what is going on physically, emotionally and in our feelings, with the mind and the spiritual self. Using maps of the body, subtle energies and clues to the problem gives the tracker the direction of healing. Working creatively with the person and their intent for healing gives us all we need for healing and inner work to begin and continue. We look at the way the latest discoveries from the scientific world add new perspectives on the way the body systems work – or don't. Plumbing the depths of our being takes us to the reasons for our stress and anxiety – the traumas, large and small that can create problems in any part of us, including the digestive system, the brain and the nervous system. We may have lost our ability to look forward and reach for our visions and dreams. Help is there for us; in the exercises and techniques we can use for ourselves; some are introduced in the book. Increasing our awareness of the body's messages can give us the healing impetus to help ourselves and can take us to practitioners, both in the natural health world and in the medical profession.
Discover this gentle and powerful approach to healing and health for yourself as you read the book – a healing journey in itself.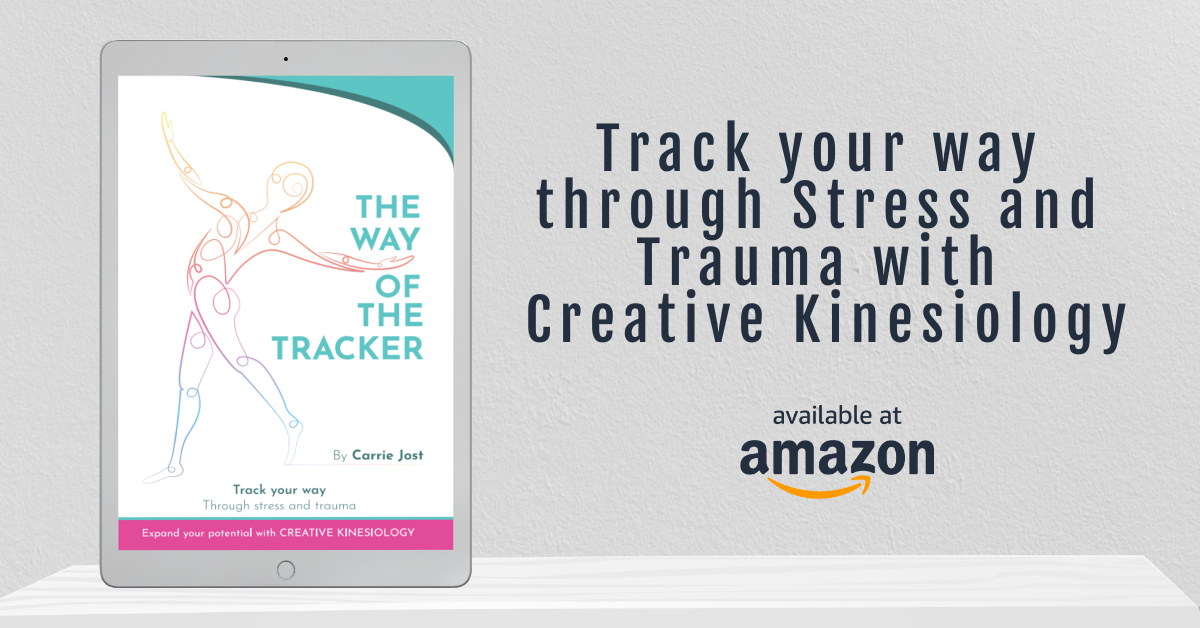 Interview with Carrie Jost
If you could tell your younger writing self anything, what would it be?
There is so much I would tell myself. To be authentic seems an important thing to tell young Carrie. Have faith in your own view and stick to what you know and find your own way to get your point across. Really there are no hard and fast rules.
And above all have faith in your vision of what the writing is there for and what you are trying to achieve.
Definitely do not try to 'please teacher'!!
What are the most important magazines for writers to subscribe to?
The magazines I subscribe to are the ones that let me know about the latest books in my area of work – natural health and healing. I am an avid reader of the latest scientific research that may be helpful in my healing work with clients. Scientific American is great for that. But I had better come clean – I am not a natural author. I am a natural health therapist, and my one book is about my journey of discovery with this form of healing that I stumbled across nearly 40 years ago.
The healing work is called Creative Kinesiology – it is a branch of specialized kinesiology operating mostly in the UK – but now we have zoom, anyone no matter where they live, can access this approach to healing and wellbeing.
What do you owe the real people upon whom you base your characters?
My book is full of stories. Our stories are what makes the world go round, is how I see it. So, the book contains lots of stories – my own stories and the stories of a number of clients from over the years. The identity of the owner of the story is heavily disguised, apart from mine. And this is the basis of the work I have been engaged in for almost forty years – the stories of my clients and how they benefitted from the work I do and love. The stories I particularly love to discover with my clients are the ones that involve healing the past – traumas and shocks - that may still be held in the body without the person knowing that this is the problem.
What is the first book that made you cry?
I read Heidi by Joanna Spyri when I was about eight years old. I loved the descriptions of a life so different from my own – Heidi and her grandfather had such a special relationship in the Swiss Alps. They had warm milk and bread for breakfast, they tended the goats and lived in such a different setting to mine – a village on the banks of the Humber River near to Hull in Yorkshire (UK). I remember tears of joy when Heidi when Heidi was able to help Klara, a disabled girl she was companion to in the town. Eventually Klara learns to walk - I remember crying a lot!! Heidi had been such a force for good.
I have always been fascinated by other lives and what makes people tick. I guess that is why I am a healer using an approach that focusses on people's stories.
Does writing energize or exhaust you?
I enjoy writing – when I am in the flow of the writing it energises me. When I am not in the flow, I get tired too soon!
I have rests and breaks - in the garden, weeding and planting; I play with my cats; I go for a walk; I do tai chi; I read something completely different; I phone a friend; I cook something delicious; I do some sewing or any of the many countless things that fascinate me in my life.
Then I get back into the flow and feel energized by writing.
Do you try more to be original or to deliver to readers what they want?
There doesn't seem to me to be much point in trying to second guess what the readers will want. So, I have written what I want to – in line with what I am trying to put across based on my work with people and with the research I have done. And in the end the book seemed to write itself!
Where did your love of books/storytelling/reading/writing/etc. come from?
I have loved reading and books for as long as I can remember. My sister still says that she found it very annoying that I would have my 'nose in a book' rather than play with her when we were teenagers. There were lots of books in our home as I was growing up. I asked for my presents to be books.
I remember my Mum reading Treasure Island to me and my sister when I was quite young. And I still love to have a good book on the go. Currently I am reading an Icelandic novel by the Nobel prizewinner – Halldor Laxness. It is a wonderful portrait of Icelandic life in the early 20th century. Fascinating to me.
I absolutely love to read books about how other people live and the way they deal with life as they find it. Equally fascinating is Dolly Alderton's book – Ghosts – about life for the 30 somethings in modern Britain.
I loved reading to my own children and remember some great books – like Where the Wild Things Are. Now my grandchildren are too grown up for me to read to – but how I enjoyed that!!
About the Author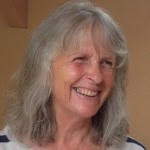 Carrie Jost started her working life as a town planner and after having two beautiful daughters she moved on to become a community worker. When this work was coming to an end, she changed direction to work in the field of natural health and wellbeing and has continued ever since. Carrie has been a practitioner and teacher since 1987. She describes herself as a kinesiologist and has also trained as a psychotherapist and shamanic healer, as well as studying many other bodywork and energy work methods. Bringing these different approaches to health and wellbeing together has been her life's work and vocation for more than thirty years.
She established the UK's School of Creative Kinesiology in 1990 and was involved in setting up the Kinesiology Federation in the UK in 1991.
Carrie has worked with hundreds of people during the years; has trained many practitioners and teachers; and thoroughly enjoyed the entire process. Even though she is now an elder, she still sees clients and teaches. She also plays a part in the continuing journey of Creative Kinesiology.
Contact Links
Purchase Link