Contemporary Romance/Erotic Romance
Date Published: 07-23-2021
What would you do if you had twenty minutes alone with your idol?
Gemma Fox is a self-confessed unlucky-in-love geek treating herself to a weekend at a pop-culture convention on Australia's sunny Gold Coast.
Drawn there by the temptation of seeing her celebrity crush, Everett Rhodes, the last thing she expects is to wind up trapped in an elevator with him. Parting ways, Gemma has no reason to suspect that their paths will cross again. After all, he's a celebrity. She's just a fan who lives on the other side of the planet.
Besides, her life is not a rom-com. (At least, that's what she keeps telling herself.)
However, life has other plans. And Everett -stupidly charming, frustratingly handsome Everett- is hard to resist.
But when things get complicated, Gemma and Everett are both faced with the same dilemma:
How can they make things work when they live in completely separate worlds?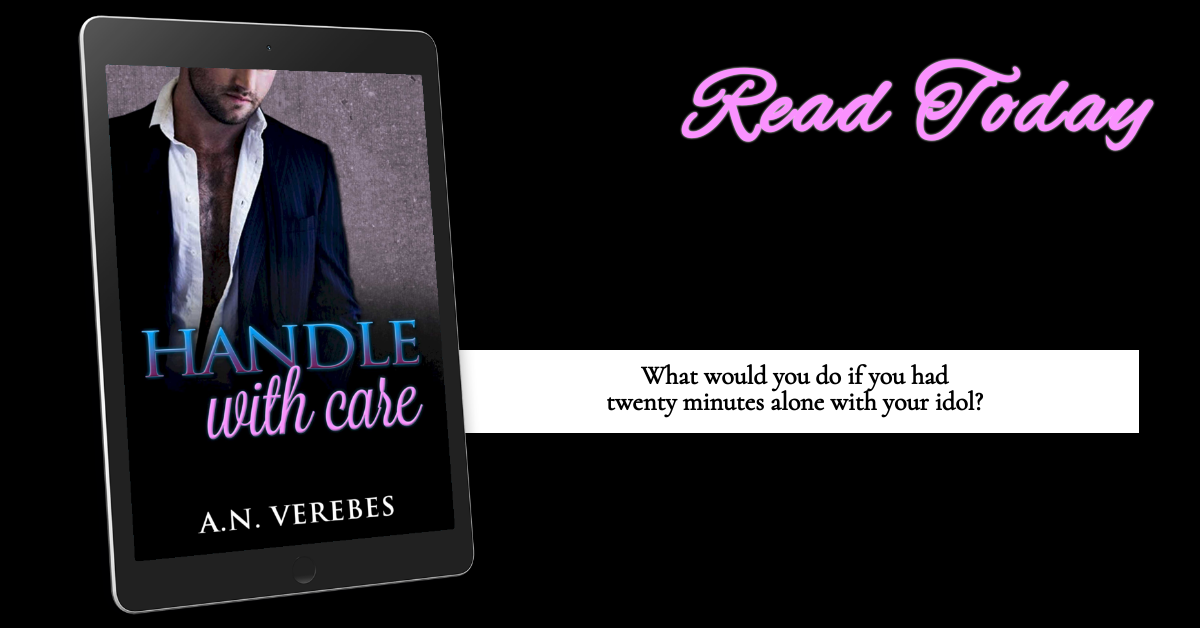 Interview with Anita Verebes
For those interested in exploring the subject or theme of your book, where should they start?

Communication, Overcoming Hurdles (like career demands, or long-distance relationships) and Family are the main themes underpinning Handle With Care. Honestly, I feel that these are relatable to most people without needing to dig too deep.




It's a light, feel-good contemporary romance…but if you really wanted to get into the main characters' mindsets, being a fan of Fantasy TV shows or understanding the 'fangirl' mentality would be a bonus. Not that I really think Gemma fits the mold of a 'fangirl' as such, but she's close enough to it.
How did you become involved with the subject or theme of your book?

Well, I know it sounds a bit silly, but I've always been the type to develop crushes on actors in my favourite TV shows. It wasn't a huge leap from there to develop a fictional actor who ticked all of my 'dreamboat' qualities, nor to consider what kinds of issues might come up if he were to become involved with a fan on the other side of the world.
What were your goals and intentions in this book, and how well do you feel you achieved them?

Honestly? I just wanted to write something fun and feel-good – the sort of book I like to pick up when I'm looking for a bit of an escape. I genuinely feel like I achieved that, and I ticked off my life goal of publishing a novel (and am now inspired to write an entire series) which made me feel all warm and fuzzy inside.
Anything you would like to say to your readers and fans?

I want to thank you for giving a random no-name author from Australia a chance. Some of the emails and reviews I've received have brought happy tears to my eyes. I also genuinely love a chat, and my contact details are all on my website, so feel free to reach out and say hi!
What did you enjoy most about writing this book?

People who know me say that they can see a lot of me in Gemma and that they can hear my voice when she speaks. I think that's what I really loved about writing this novel – it was an outlet for me. Cathartic. I write to keep myself happy and sane, and I enjoyed pouring a lot of my own fantasies and silliness out onto the pages.
Can you tell us a little bit about your next books or what you have planned for the future?

I have two more books in the drafting/editing process right now, and then another one plotted out. By overwhelming request, the second book in the series will focus on Sara and Charlie who are side characters in Handle With Care. It's a slow burn with a fair amount of heat, and I'm looking at a release date in March 2022 at the moment.
How long have you been writing?

All my life. What a clichéd answer, right? Haha. I started writing silly short stories when I was in Grade 2 (so about 7 years old) and in high school that morphed into Fanfiction. I won a couple of short story competitions in my late teens and early twenties, which I am still insanely proud of to this day, but Handle With Care has been the first novel-length original project that I've actually completed and seen through to publication.
Can you tell us a little bit about the characters in Handle With Care?

Sure! Gemma Fox is our heroine. She's a feisty Australian woman who also happens to be a bit of a geek and proud of it. Then there's her celebrity crush, Everett Rhodes. He's British, and handsome, and irritatingly charming – and also the star of her favourite TV show.




They're unexpectedly stuck in an elevator together (he's in the country for a pop-culture convention that she's attending with the sole intention of seeing him on stage) and there is an instant connection between them, which Gemma denies for a little while.




I tried to write them as believably as possible, for a romance novel, so neither character is perfect. They're flawed and sometimes annoying, but they were so much fun to write.
If you could spend the day with one of the characters from Handle With Care who would it be? Please tell us why you chose this particular character, where you would go and what you would do.

Everett for sure. He's an amalgamation of a number of my most recent celebrity crushes of the past few years – a fantasy built on fantasies. He's charming, witty, British (did I mention that I have an accent fetish?) and also quite down to earth and lovely.




I think, like Gemma did, I would take him exploring the local area. Despite his fear of snakes, he loves the outdoors and hiking, so I'm thinking we'd pack a picnic and head out to any one of South-East Queensland's scenic walks/vistas. It would be romantic, and private, and I'd get him all to myself. Just don't tell my husband! Haha.
About the Author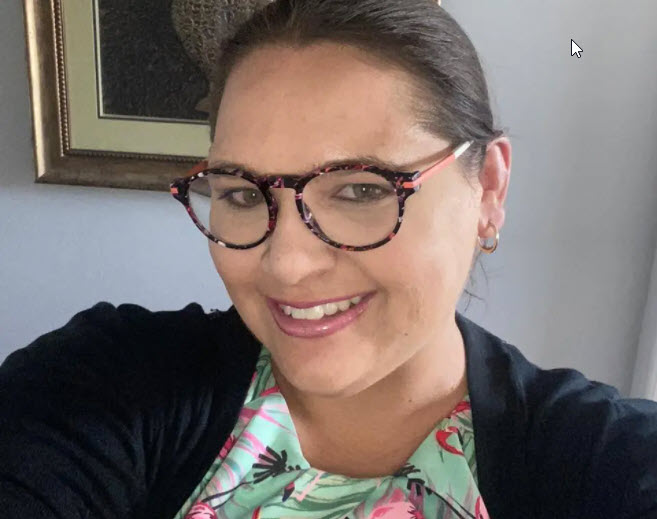 Anita (A.N.) Verebes is a daydreamer, writer, and author of the debut romance novel 'Handle With Care'.
As a professional civil marriage celebrant, Anita makes a living telling other people's love stories and celebrating real romance! Also armed with a Bachelor of Education (Secondary), Anita is a qualified -but not practising- High School English teacher who loves to read anything she can get her hands on, including fanfiction. (And, yes, she's written her fair share of that, too.)
Living directly between Queensland's sunny Gold and Sunshine coasts, Anita spends her days exploring the Great South East with her husband and their two rambunctious sons. When at home, she's also a slave to two cats and one very spoilt Great Dane X.
Contact Links
Purchase Links