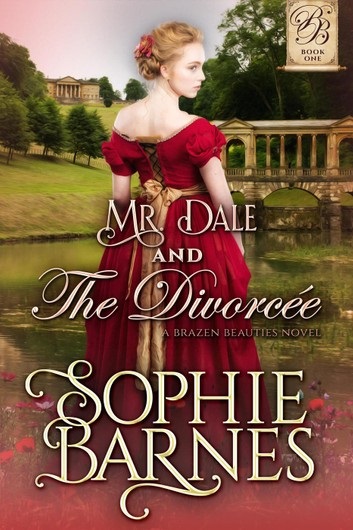 The Brazen Beauties, Book 1
Regency Romance, Historical Romance
Date Published: November 23, 2021
He's a respectable barrister...
She's the most scandalous woman in England...
Wilhelmina Hewitt knows she's in for a rough ride when she agrees to help her husband get a divorce. Nothing, however, prepares her for the regret of meeting Mr. Dale on the eve of her downfall. No other man has ever sent her heart racing as he does. Unfortunately, while she'll soon be free to engage in a new relationship, no upstanding gentleman will have her.
James Dale would never pursue another man's wife. Or a woman reputed to be a deceitful adulteress. Furious with himself for letting the lovely Mrs. Hewitt charm him, he strives to keep his distance. But when her daughter elopes with his son, they're forced into a partnership where passion ignites. And James soon wonders if there might be more to the divorcée than meets the eye.
Interview with Sophie Barnes
For those interested in exploring the subject or theme of your book, where should they start?
There are some great online references pertaining to early 19th Century divorce, some of which I'll list here:
https://regencywrangles.blogspot.com/2010/04/georgian-regency-divorce.html
https://www.kristenkoster.com/a-regency-divorce-primer/
https://docs.lib.purdue.edu/cgi/viewcontent.cgi?article=1456&context=open_access_dissertations
In addition, I highly recommend Jane Austen's England: Daily Life in the Georgian and Regency Periods by Roy Adkins and Lesley Adkins. It's an easy read chuck full of interesting information.
Readers might find my foreword in Mr. Dale and the Divorcee helpful as well.
How did you become involved with the subject or theme of your book?
It happened naturally once I decided to write a three part series with heroines in their mid to late thirties. All would have had some life experience and since I wanted that experience to be different, a spinster, widow and divorcee were the obvious choices. Especially once I discovered that a woman could divorce and remarry during that period.
What were your goals and intentions in this book, and how well do you feel you achieved them?
I wanted to put a different spin on divorce during that period while educating readers since many people believe it would have been impossible for a husband and wife to get a divorce and then remarry. It wasn't easy or cheap (unless the husband sold his wife, considered the poor man's divorce), but it was doable. Jane Austen herself was acquainted with a Sir Edward James Foote who divorced his wife and married another woman.
Anything you would like to say to your readers and fans?
This is an enemies to lovers story with an older couple where the heroine is in her late thirties and the hero is in his early forties. The hero is untitled, though from a well-to-do family, and the hero and heroine both have adult children, so the story stands apart from many others in more ways than the subject matter alone.
What did you enjoy most about writing this book?
The research and the dynamic between Wilhelmina and James. There's a lot of misunderstanding between them and consequently a great deal of push and pull. Both are required to look beyond the other's façade before they can fully understand and appreciate who they are at their core.
Can you tell us a little bit about your next books or what you have planned for the future?
I've also just published (on November 30th) an historical romance advent calendar with 24 short stories intended to be read as a Christmas countdown. It's called Sealed with a Yuletide Kiss. In January I'll be publishing my first Enterprising Scoundrels novella titled, Mr. Donahue's Total Surrender (January 25th). It was previously published on Vella but has since been removed from that platform and will be made available at all major e-book retailers in both e-bub and print. This series is set during the Victorian period and follows a group of businessmen.
Mr. Donahue's Total Surrender is a Cinderella themed story featuring a hotelier and an upper class American woman who ends up working in his kitchen due to a strange twist of fate.
In terms of writing, I am currently working on Mr. Grier and the Governess, releasing July 26th 2022, which will be the second book in my Brazen Beauties series and then sequel to Mr. Dale and the Divorcee.
How long have you been writing?
I've been writing for roughly 15 years of which I've been published for 10. I'm currently working on my 42nd book.
Can you tell us a little bit about the characters in Mr. Dale and the Divorcee?
James Dale is a serious minded and very proper/rule abiding barrister who doesn't believe in shades of grey. As a widower who once discovered his wife to be unfaithful, he instantly takes a dislike to Wilhelmina when he learns she too has taken lovers. In fact, being attracted to her only makes him hate her more. That said, he's not an unreasonable person, so when he starts to realize things might not be as they seem, he determines to keep an open mind and figure out whether or not she actually is the awful adulteress she claims to be.
Meanwhile, Wilhelmina is loving and giving. Having raised her daughter into adulthood with the help of her best friend George, who sacrificed his own future in order to save her two decades ago, Wilhelmina is ready to return the favor. So she forges a plan that will help George out of their marriage so he can marry the woman he loves and prevent his own naturally born child from suffering illegitimacy. In so doing, Wilhelmina ruins her own reputation, though without fully anticipating all of the ramifications.
If you could spend the day with one of the characters from Mr. Dale and the Divorcee who would it be? Please tell us why you chose this particular character, where you would go and what you would do.
I would spend it with Wilhelmina at her shop where I would help her bake since I love this activity myself. If time allows, I'll ask James to show me his indoor plumbing innovations as well.
About the Author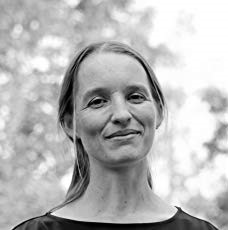 USA TODAY bestselling author Sophie Barnes spent her youth traveling with her parents to wonderful places all around the world. She's lived in five different countries, on three different continents, and speaks Danish, English, French, Spanish, and Romanian with varying degrees of fluency. But, most impressive of all, she's been married to the same man three times—in three different countries and in three different dresses.
When she's not busy dreaming up her next romance novel, Sophie enjoys spending time with her family, swimming, cooking, gardening, watching romantic comedies and, of course, reading.
Contact Links
Purchase Links
a Rafflecopter giveaway