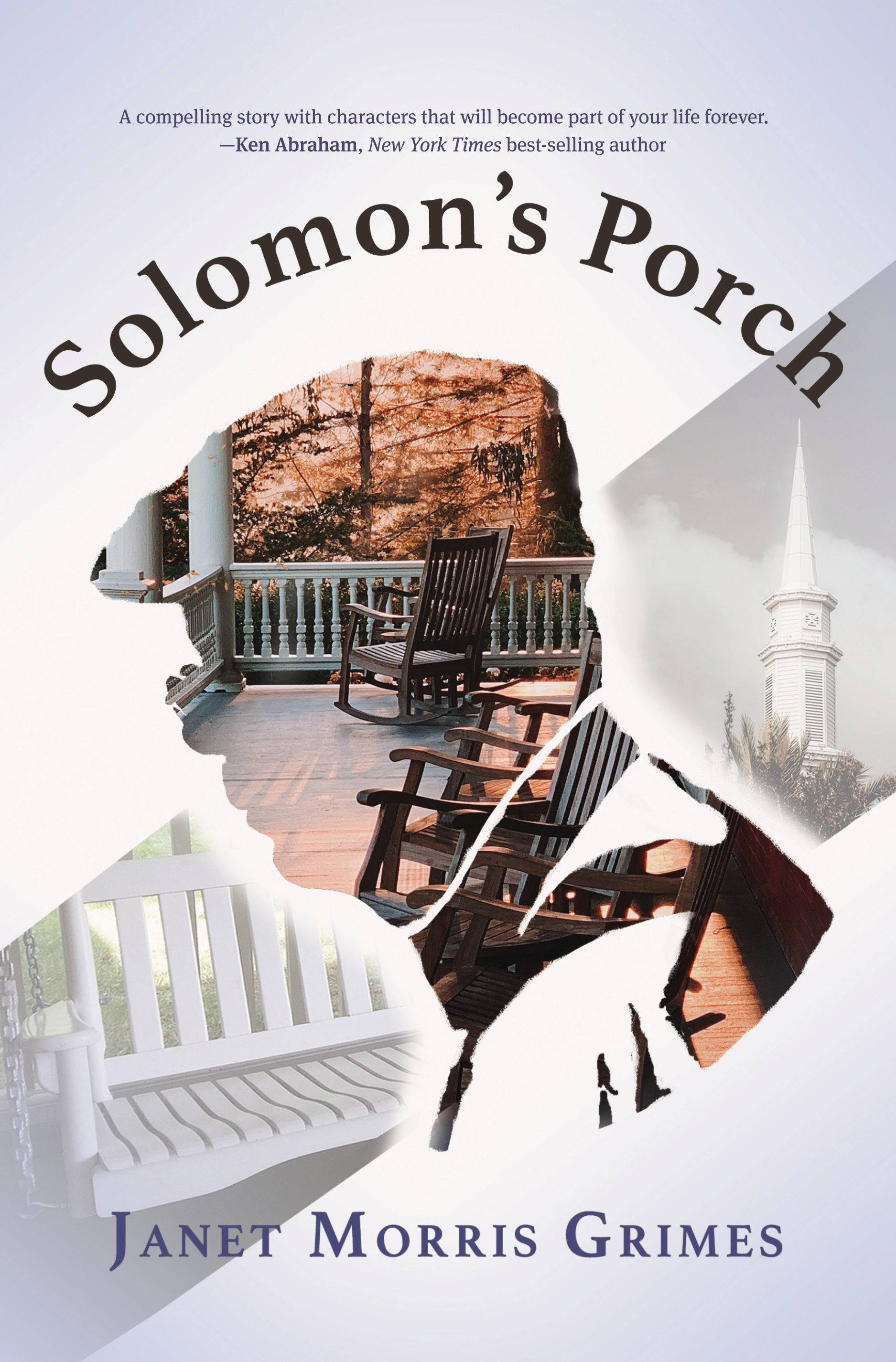 Inspirational / Mystery
Date Published: 08-10-2021
Publisher: Elk Lake Publishing, Inc.
Time.
Solomon is running out of it.
A broken and forgotten man fighting the demons of dementia, he longs for the past when both he and his beloved military town of Ginger Ridge once thrived.
When his stooped body collides with the hardened realities of the present, Solomon lies in a coma as an unidentifiable victim of a hit-and-run accident in a faraway city.
With nothing to keep him going but flashbacks of relationships from his past, Solomon has no idea what a difference he will make on the future …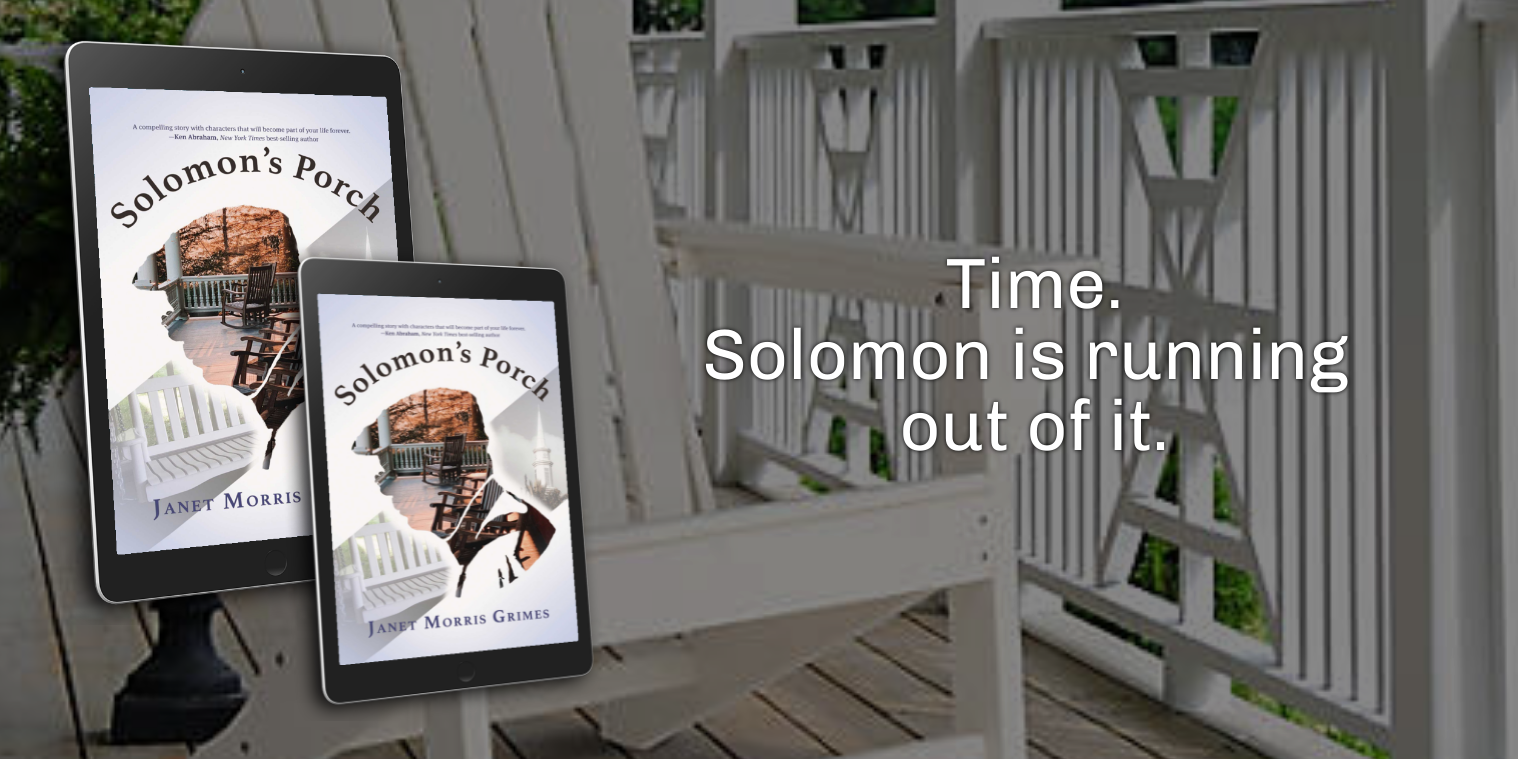 Interview with Janet Morris Grimes
For those interested in exploring the subject or theme of your book, where should they start?

This features a gentleman with untreated dementia. I think most have been touched by this disease, so they can relate. But it also proves what a difference one man can make in the lives of others.
How did you become involved with the subject or theme of your book?

My daughter works with those with dementia. They do a beautiful job creating memories. To their clients, this is the day that matters, and it's incredible to see them thrive.
What were your goals and intentions in this book, and how well do you feel you achieved them?

My goal was to share a compelling and complex story that provided escape and hope for readers. It takes place over decades, through flashbacks of memories. Each moment matters. I love that about this story, and my readers have picked up on that as well. So rewarding.
Anything you would like to say to your readers and fans?

Thank you for giving me a chance. I'm honored to spend this time with you, and hope you'll come back to visit Ginger Ridge often.
What did you enjoy most about writing this book?

Knowing this would be the first to get published. I've got many others, unfinished and partially neglected. But Solomon rose to the top rather quickly. For good reason. He's unforgettable.
Can you tell us a little bit about your next books or what you have planned for the future?

Next is a children's series called Character is a Choice! The first, Do Your Best, Tess!, releases in spring of '22. It's a read aloud, participation book about a little girl who never finishes what she starts. I can relate!
How long have you been writing?

As long as I can remember. It's how I processed my earliest feelings. It's how I learned to believe anything is possible. It's how I spoke to God as a little girl, dealing with the death of my father. Stories, stories, everywhere. Why not write them down?
Can you tell us a little bit about the characters in SOLOMON'S PORCH?

Gladly. Solomon is an older gentleman battling dementia. He's neglected and not getting the care he needs, and that gets him into trouble when he wanders into the street and is struck by a car.

Detective Cam Sterling is a bitter, overworked policeman assigned to Solomon's case. No one knows who Solomon is, and time is running out.

Harper Phillips is the caseworker at the hospital who is trying to figure out who Solomon is before they lose him. She thinks she can somehow save the world, but quickly gets in way over her head.

And then there's Raphael. He's supposed to be my bad guy, but I couldn't leave him there for long.
If you could spend the day with one of the characters from SOLOMON'S PORCH who would it be? Please tell us why you chose this particular character, where you would go and what you would do.

Definitely Solomon. No one had ever taken the time to learn his story.

Until now.
About the Author

Janet may not have realized she was a writer at the time, but her earliest childhood memories were spent creating fairy-tale stories of the father she never knew. That desire to connect with the mysterious man in a treasured photograph gave her a deep love for the endless possibilities of a healing and everlasting story.
A wife of one, mother of three, and Tootsie to four, she currently write from her quiet two-acre corner of the world near Louisville, KY.
Contact Links
Purchase Links