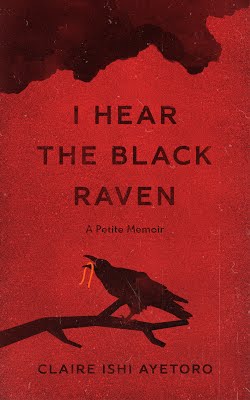 A Petite Memoir
Date Published: 06-04-2021
Publisher: Equal Age
At 31 years of age, Claire Ishi Ayetoro has lived enough lives to fill an ensemble cast. In this, her first memoir, no topic is off-limits as she paints portrait after portrait of her triumphs and her battles with bipolar disorder, religiosity, and that ever elusive cure-all: love. A vividly compassionate depiction of psychosis, Ayetoro weaves words of wisdom, encouragement, and inspiration into every layer of her storytelling. Journey with her through the mountains and valleys of manic depression, guided by that singular spirit of flight: the black raven. You never know, it may even be calling to you.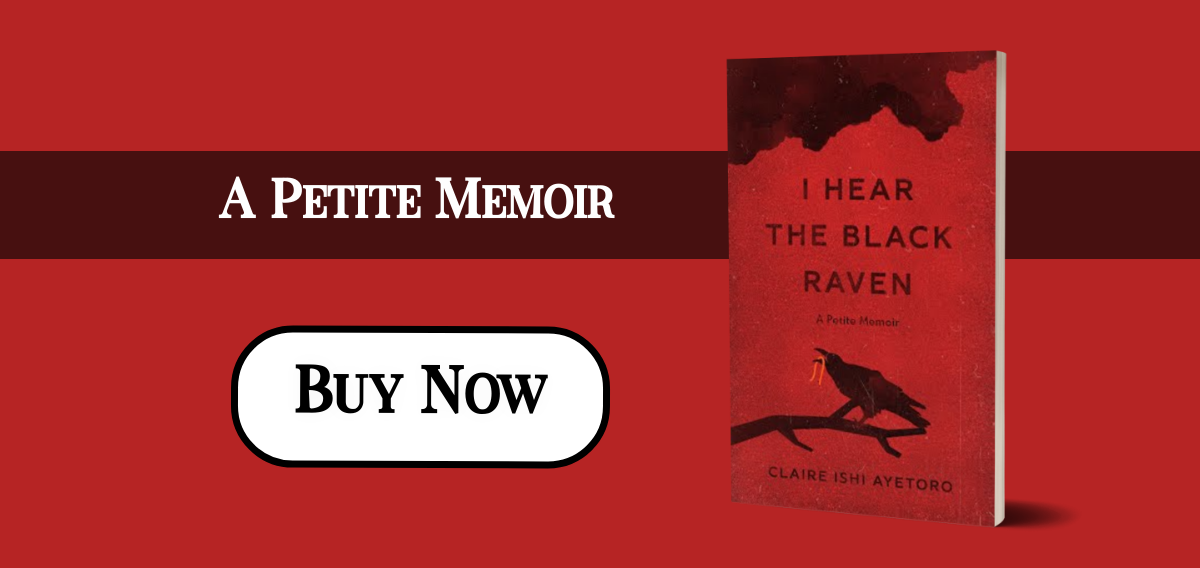 Interview with Claire Ishi Ayetoro
What was the hardest scene from your book to write?

Ooo…. The hardest scene… I would have to say the hardest scene to write was my "possession story." I actually struggled with the decision of whether or not to include it. It was the beginning of my bipolar struggles, and being a hyper-religious person at the time, I worried what being "possessed" meant about me as a person. I struggled with the idea that I may not have been as "saved" as I thought I should be. After struggling with the decision to include it, I decided to include it because I wanted to be as honest as possible in the portrayal of my struggles. I will say that as I wrote about it, I was able to look at the situation with fresh eyes and digest it better. Ultimately, I am glad that I decided to share it with readers.
Why did you choose to write in your particular field or genre?

I typically write non-fiction and poetry. I write in these genres because I have practiced them the most and I feel the most comfortable expressing myself in them. I would like to one day write a fiction novel, but I feel that I will have to start out writing short stories to develop that skill. Also, my attention span finds writing in non-fiction and poetry easier. I do not know that I would have the bandwidth to write a full blown novel though. It seems like a daunting task at the outset, but there are plenty of people who write them; so, it is very doable.
If you write in more than one genre, how do you balance them?

I mainly try to write what feels right at the time. I usually write from inspiration and then I develop a certain momentum while I am writing on that subject. I am not usually able to just force myself to write in one or the other, it is something that comes organically. I find that writing organically produces the best content in my case.
What did you enjoy most about writing this book?

I enjoyed being able to tell my story in an appealing way so that others can possibly appreciate the journey I have been on. I also enjoyed creating something with the potential to help people going through rough times. I wanted to be able to inspire hope in people.
What book that you have read has most influenced your life?

If I am to be honest, the book that has most influenced my life has been the bible. It was my biggest fascination growing up. It has had a huge part in shaping my life and the person I am. It has many great nuggets of wisdom in it that apply across the life span.
Tell us a little about yourself? Perhaps something not many people know?

I think I wrote most everything interesting about myself in my book "I Hear the Black Raven," but a little about me….. I consider myself to be a very creative person. I like spending time outdoors. I am a very typical human being. One of my favorite movie directors in Quentin Tarantino with Kill Bill Vol. 2 being one of my favorite movies.
Can you tell us something about your book that is not in the summary?

I'm not sure how I can do this without spoiling anything in the book... Let's just say that I think the most intriguing parts of the book are the psychotic episodes I describe. If you get the book and don't read anything else, be sure to read those.
About the Author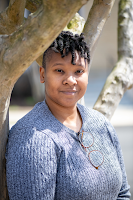 Claire is an African-American author and a creative at heart. Born in the southern hills of Mississippi, she graduated with a bachelor's degree in Mechanical Engineering and has been re-designing and re-defining her world to live her best life ever since. She is an advocate for human rights and helps others to find freedom of mind through her coaching. When she is not writing, she can be found catering to Rupert (the family cat), daydreaming about warm spring days and cool fall nights, and whistling (a favorite pastime taught to her by her beloved "Papa Ray").
Sign up for her email list at www.ishiayetoro.com and receive a free gift. Become an advocate with her by exploring www.equalageco.com.
Contact Links
Publisher Links