YA Fantasy adventure
Date Published: June 11th 2021
Publisher: Burton and Mayers
Thomas Trelawney thinks he will never get over the death of his sister Grace. When he is plunged into the parallel world of eighteenth century Yngerlande and tasked with saving their tolerant, diverse world from a brutal takeover, using powers he never knew he possessed, he can start to forget and move on. But who is the secretive, hooded girl who arrives to help him, leaving a trail of stars and mystery in her wake?
Fans of Harry Potter, His Dark Materials and Orphans of the Tide will love this exciting, fast-paced adventure story with its echoes of Narnia and a passage to another, strangely familiar, world.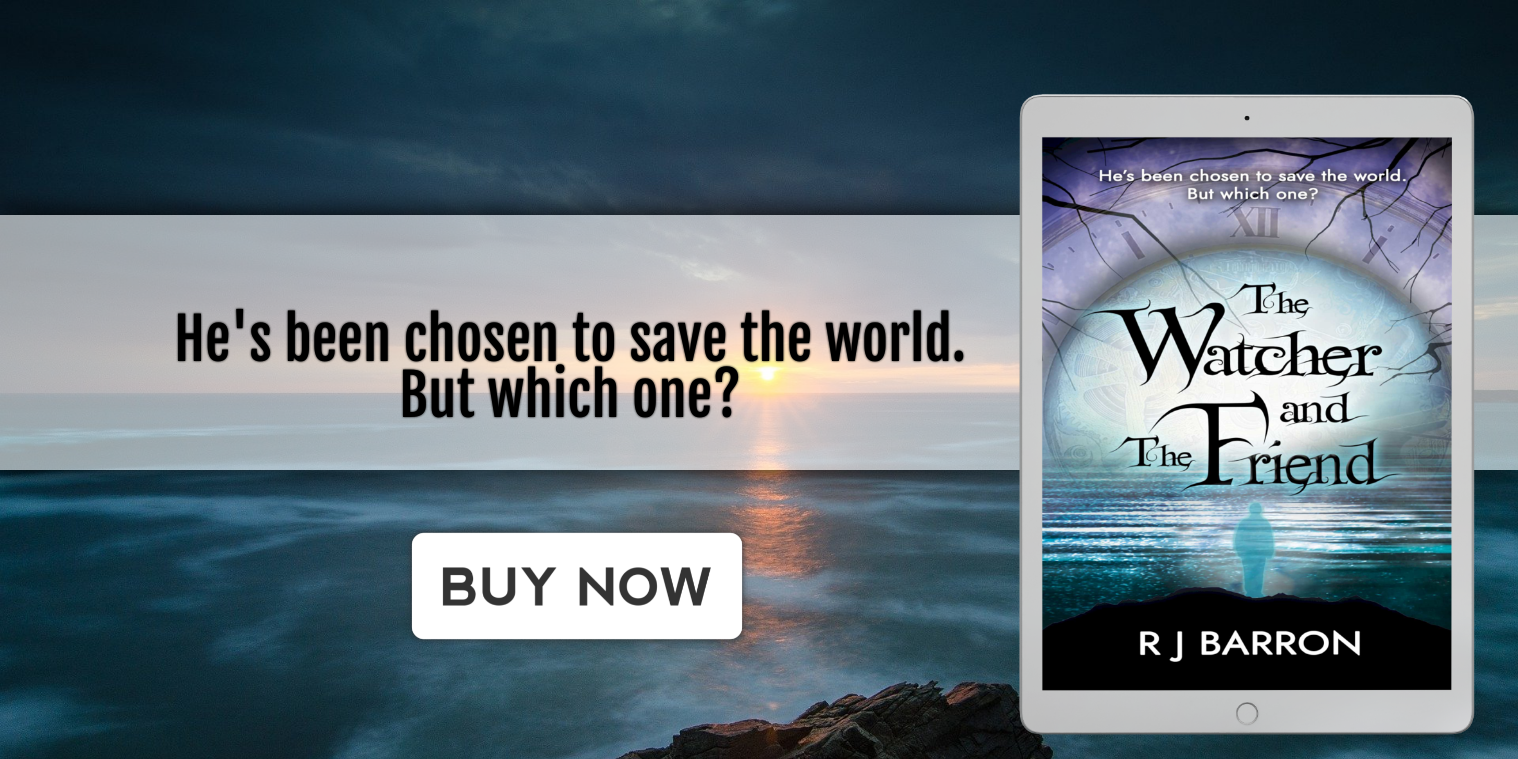 Interview with R J Barron
For those interested in exploring the subject or theme of your book, where should they start?
Apart from diving straight into The Watcher and The Friend, the only other recommendation would be to read the books that inspired me to write it: The Wolves Chronicles by the amazing and underrated Joan Aiken, The Narnia series by CS Lewis, The Ghost of Thomas Kempe by Penelope Lively and, best of all, His Dark Materials by Philip Pulman (like me, an ex-English teacher!)
How did you become involved with the subject or theme of your book?
I love the idea of parallel worlds and alternative history. It was a short step to incorporating those elements with a fantasy adventure story for children and Young Adults. I'm particularly interested in Georgian England. It's a rich period of history with very strong iconography that lends itself perfectly to the fantasy adventure genre.
What were your goals and intentions in this book, and how well do you feel you achieved them?
I wanted to explore several ideas. First, the theme of grief and loss, and how it's possible to come to terms with the death of someone close to you. It was also very important to me to examine some big, current issues in the world today, by locating them in a fantasy world. So ideas such as equality, diversity and social justice, all of which appear to be under threat today in all parts of the world because of the rise of populism, feature heavily in The Watcher and The Friend. I wanted to get across the idea that we can't take any kind of progress for granted. Freedoms have to be guarded carefully! But mainly, I wanted to write an engaging, exciting adventure story. I'm actually very pleased with the finished book!
Anything you would like to say to your readers and fan
a) Spread the word! Independent writers really need fans to talk about the books they like and tell all of their friends and family about them. b) Look out for the next book in the series. c) Contact me via my website to let me know what you liked about the book and how you'd like the series to develop.
What did you enjoy most about writing this book?
I loved writing the characters and their relationships and plotting an exciting climax to the story. I also loved writing a novel that takes place over the five days leading to Christmas morning. That, and the snowy setting, makes it a perfect Christmas present!
Can you tell us a little bit about your next books or what you have planned for the future?
I'm currently working on the sequel to The Watcher and The Friend. It was planned as a series, but I'm not certain whether it's going to be a 3 or 5 book series. Once the writing starts, anything can happen!
I'm also working on a couple of spinoffs, set in Yngerlande in 1795. One is for a younger age group, called (working title) The Ghosts Of Mulgrave Hall and the second is a detective novel set in York (in Yngerlande) at the same time
How long have you been writing?
I dabbled all the way through my career as an English teacher, but since retiring in 2017 I've committed to it as a full- time pursuit. I blog on Education, Politics, Culture and Fiction and I've self- published another novel, Zero Tolerance, which is a satire on Toxic schools and immigration policies in the UK. That was under the pseudonym of The Old Grey Owl.
Can you tell us a little bit about the characters in The Watcher and The Friend?
I'm most proud of the characters in the book. The main protagonist, Thomas Trelawney, is a thirteen year old boy who is coming to terms with the death of his older sister, Grace. He is a quiet, shy boy who discovers hidden powers when he crosses into the parallel world of Yngerlande in 1795. Here he meets The Watcher, the Reverend Silas Cummerbund, who charges him with the task of saving the tolerant and diverse world of Yngerlande from a brutal uprising. He is helped by Della Honeyfield, the feisty driver of the coach from York to Whitby, Mary Carruthers, an elderly woman who lives on the wild North York Moors and the mysterious Clara St Vincent, a young girl who appears out of nowhere. Tom feels a powerful connection to her, underlined by the fact that he is the only person who can see the stream of stars that trail and spark from her hair.
If you could spend the day with one of the characters from The Watcher and The Friend who would it be? Please tell us why you chose this particular character, where you would go and what you would do.
It would either be Della Honeyfield – strong, strikingly beautiful and independent young woman. It would be great to ride with her on the top of the stage coach over the snowy North York Moors. She is a character that you could never be bored of being with. But if she were too busy driving the coach, I'd love to spend more time with Silas Cummerbund, walking around the snow-covered streets of Georgian York, down the alleys and byways, as he told me tales of his adventures as The Watcher.
About the Author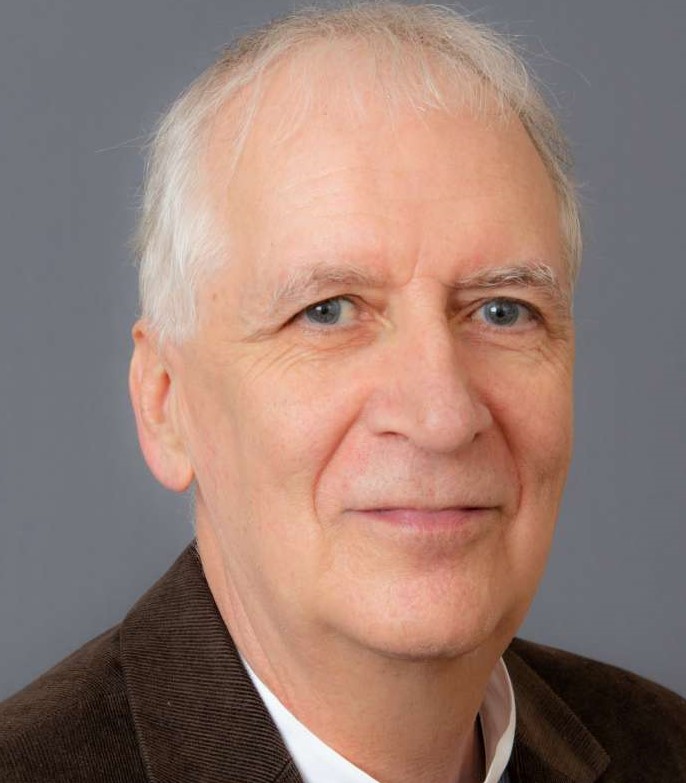 Rob, 64, was an English teacher in London for over thirty years, and now, when he's not writing, he trains new English teachers. Originally from Teesside, he became familiar with Runswick Bay, the North Yorkshire Moors and the city of York, first as a child, and then as a student. His love of the history and geography of these locations can be seen on every page of "The Watcher and the Friend", his first book for children.
Contact Links
Purchase Links