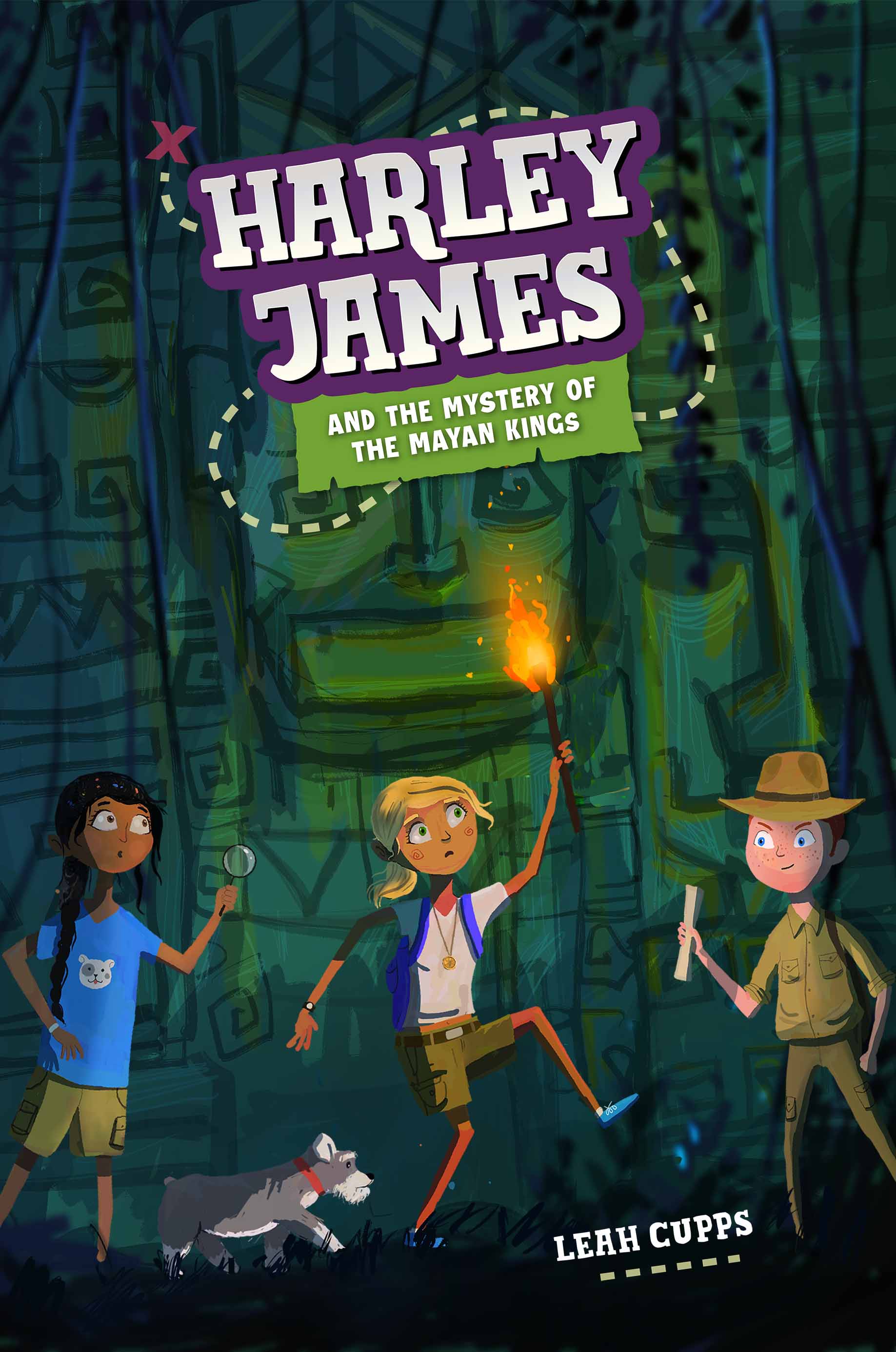 Children's Middle-Grade Fiction
Date Published 05-11-2022
Publisher: Vision Forty Press
Will Harley Find the Missing Mayan Statue & Save the World?
Amateur cryptologist Harley James has just landed in the sticky jungle of Tikal, Guatemala—home to the famous Mayan ruins. She's made a few friends, a few mistakes…and a ground-breaking discovery.
The legendary statue of the long-lost Mayan King.
Just as she is about to impress her father with her discovery, the statue is stolen. Right from her own room!
And what's worse? The legend says if the statues of the three kings are reunited, they'll bring back an army from the dead to rule the world.
Follow along with Harley as she tracks down the missing Mayan statue, solves a few riddles and stumbles upon a secret society that will change her life forever!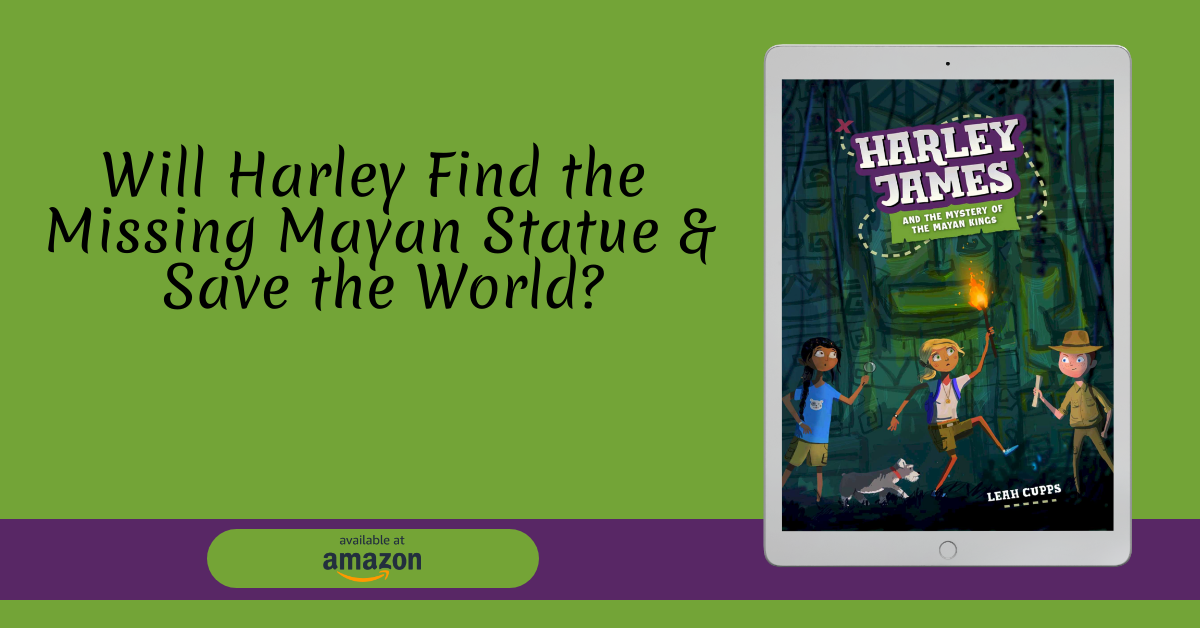 Interview with Leah Cupps
How did you become involved with the subject or theme of your book?

My daughter Savannah was watching a documentary series on the lost cities of the Maya. I had always wanted to write an 'Indiana Jones' style book, so I asked her if she would like to write one together. We went back and forth and came up with the name Harley James and then conceptualized the story.
What were your goals and intentions in this book, and how well do you feel you achieved them?

The goal of this book series is to create page turning mystery that kids can't put down and also get them excited about ancient history.
What was the hardest part of writing this book?

As this was the first book in the series, the hardest part was establishing Harley James as a character… who she is, what she stands for and what makes her special.
What did you enjoy most about writing this book?

Researching the history of the Mayan culture!
Where there alternate endings you considered?

Yes! I didn't really decide who the villain of the story was until the very end of the writing process.
Can you share some stories about people you met while researching this book?

All of my research was does online and/or working with some fabulous editors who have a specialized knowledge of archeology.
What genre of books do you enjoy reading?

Mystery and adventure.
About the Author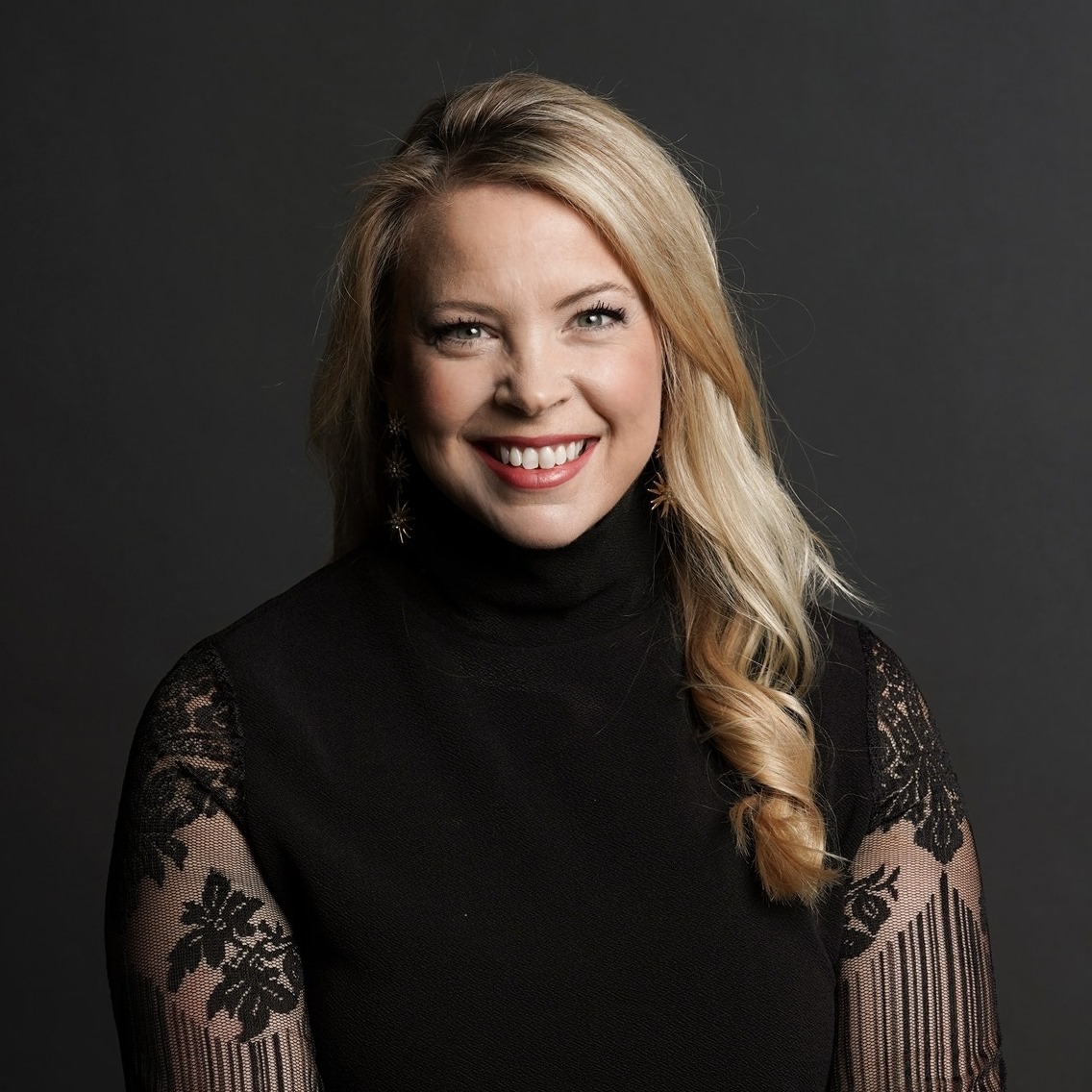 Leah Cupps is an author, designer and entrepreneur. She came up with the idea for Harley James with her oldest daughter Savannah. Savannah had taken an interest in Mayan history and so the two of them worked together to come up with the idea for the first Harley James book; the Mystery of the Mayan Kings.
Leah lives in Indiana with her husband and three children. She is also the cofounder of Vision Forty Press, a small family owned publishing company.
Contact Links
Purchase Link